In adult life, one doesn't expect prizes for one's work. If there is a prize—the Nobel or a Pulitzer, say—it's a side effect.1 That's the way Kyle Martin, this year's Employee of the Year, views his recent award.
"It's awkward," he says, feeling a little embarrassed at being honored just for doing his job well. As the Servant Award does for a student, so the Employee of the Year, selected by the President's leadership team, spotlights an employee who doesn't want to be spotlighted.
Says Kyle, "I like to be there behind the scenes. I like for things to run well. If I do my job well, people don't know that I'm there."
That's precisely the kind of thing his colleagues say about him. Says Mark Worley, vice president for development: "He is not a flashy, up-front kind of guy, but he quietly gets things done…He works tirelessly on making sure the FLEXCampus classes are operating well, and he is willing to do whatever else needs to be done….Last week, asked to help take a copier from the first to the third floor, without hesitation, he said, 'I would be glad to help with that.'"
Among faculty and staff, Kyle is best known for his role as coordinator of non-traditional learning; he is a key member of the online learning team (with colleagues Gary Hardy and Bruce Long). Every professor can attest to Kyle's reliability. He sets up the online Moodle sites, sets up the assignments and their grading, and sets up electronics for class time. He's the guy who runs downstairs to alert the professor that the "Record" button needs clicking; he's the one who notices that a professor's microphone is not working or that a camera isn't on. Kyle sees that every detail of a FLEXCampus site is exactly right.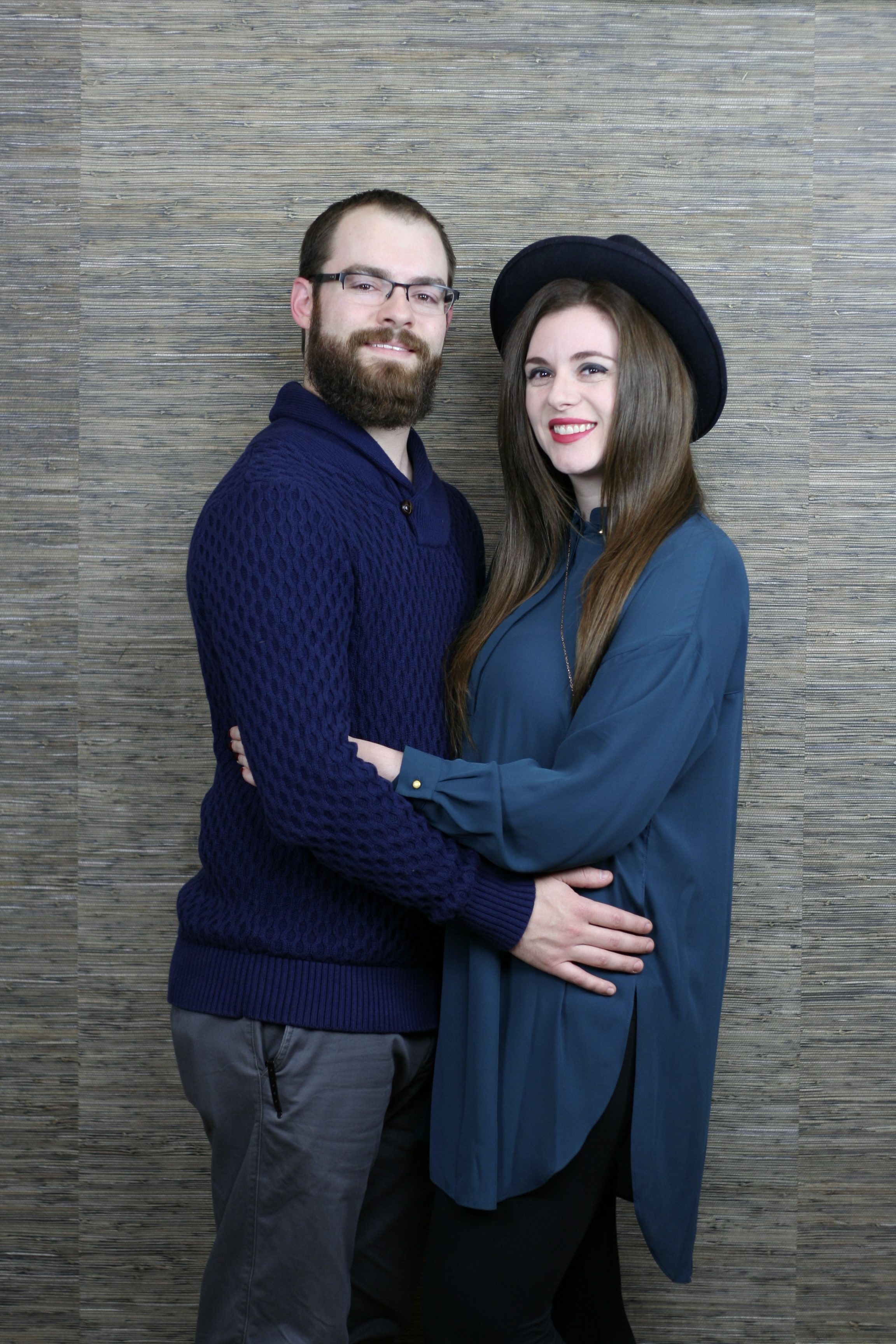 And he does it all with mild-mannered simplicity. When a panic-stricken professor (yours truly) rushes up to Kyle in the hall, he calmly replies, "We can fix that," or "We can do that." And then he does it.
Besides supporting DCC's online world, Kyle is also DCC's instructor in philosophy. He teaches two courses each semester, Introduction to Philosophy and the increasingly popular Worldviews and Ethics, a course in which he can quietly and non-judgmentally point out the supreme advantages that a Christian worldview has over every other. Students respect his attitude and respond with gratitude.
His own faith was bred into him by Christians all around. His father has ministered at First Christian Church, Salem, Illinois, since the early nineties, as youth minister, then associate minister, and now senior minister. Kyle grew up in church—"born on a Friday, I was in church by the second Sunday of my life," he notes. Baptized on April 21 sometime around age ten, he had a "Christian birthday" greeting from his grandmother just last month. His memories of Oil Belt Christian Service Camp are still high on his list.
After high school in Salem, Kyle went to Kentucky Christian University, where he earned a Bachelor of Arts in advanced Biblical studies. DCC alumnus, Dr. Charlie Starr, was a major influence on him at KCU, a relationship that began when Kyle helped Dr. Starr and his film students with special effects in their Star Wars fan film Sacrifices. Kyle took or audited all of Dr. Starr's courses and then moved to Dallas because of Dr. Starr's recommendation of the humanities program at University of Dallas in Irving. Kyle and his wife Caitlin moved to Dallas in 2008, where Kyle completed the Master of Humanities at U.D.
In the meantime, Dr. Starr had put DCC in touch with Kyle, and soon he was co-teaching Introduction to Philosophy with Dr. Snyder, who was happy to hand the course over to him as soon as his master's was completed.
He moved into online support when Melody Trowell, whose office was next door to his, noticed his skill with online learning. When she surrendered teaching at DCC to nurturing her three toddlers at home, Kyle was her chosen successor.
Kyle has grown up with a knack for computers. In fact, he has no formal training in them, "…but I understand them." He has built four. He also grew up on computer games, with the original Nintendo in kindergarten. And he is still somewhat of a gamer (ask him about Destiny, or Civilization, or Final Fantasy). And should we mention that he's a Monty Python fan and with his two high-school buddies can recite all of Monty Python and the Holy Grail?
He has also grown up with his family's knack for music—piano first, then saxophone in the fourth grade through high-school marching band (the sax is "still in the closet somewhere"), and then guitar in eighth grade (his dad showed him some chords and then he taught himself). Singing, too, comes naturally: he grew up on hymns and part-singing at church. At Valley Ranch church, at DCC, and now at Christ Church in Irving, he has been an active part of the worship teams. Anyone who has been in one of those services knows the humble way that he plays and sings. He says, "I have the ability, so I want to do it in a way that honors God. It's not even seeing the faces of people worshiping—it's about the worship itself. It's about being part of facilitating the worship experience." Kyle and Caitlin together are a powerful duo in leading people to praise God.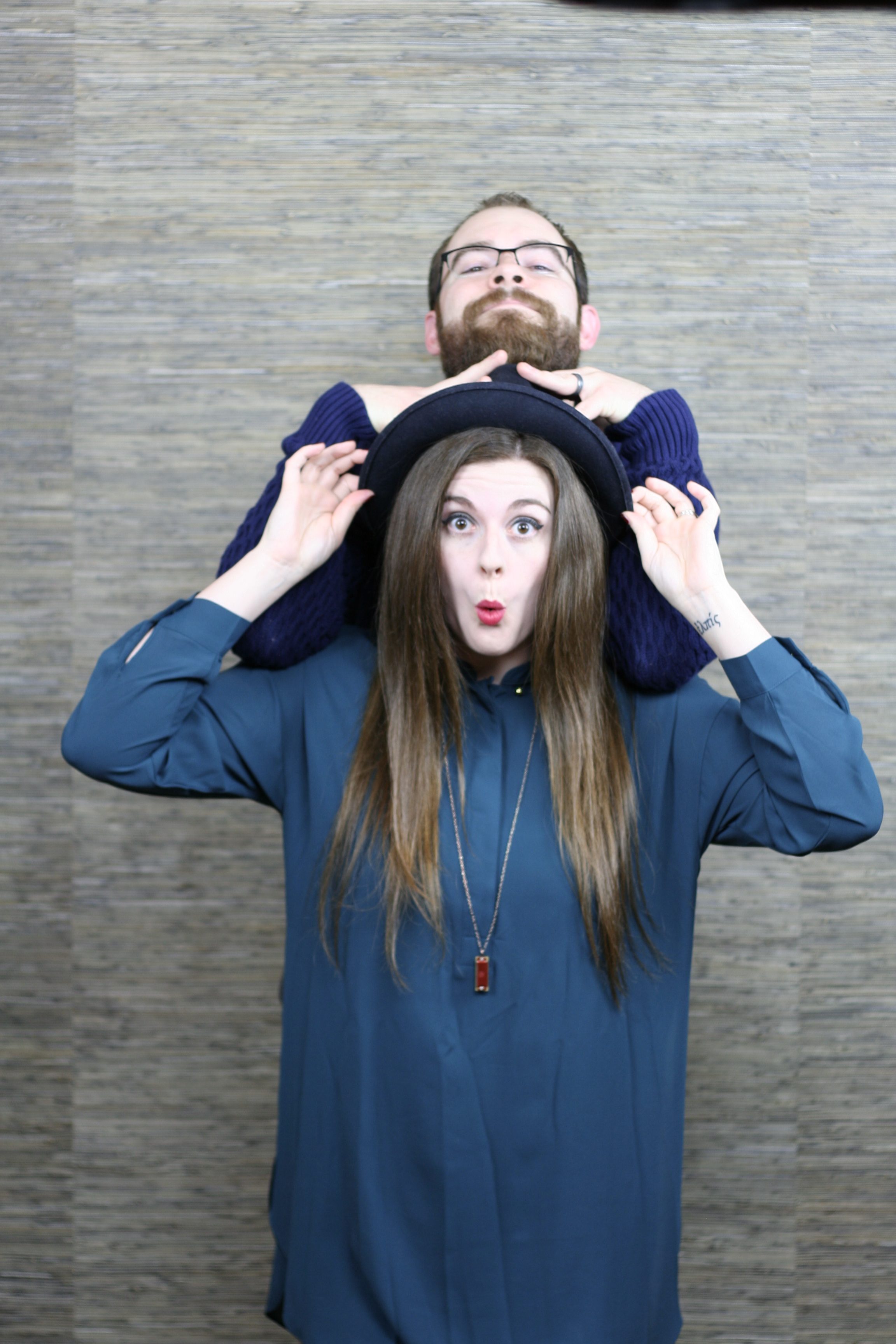 Kyle and Caitlin met at church in Ft. Wayne, Indiana, when Kyle was visiting relatives. Caitlin was still in high school, and Kyle had just started college. They married after his sophomore year and are taking turns getting each other through school. Caitlin graduated from DCC this year and begins a master's in worship arts at Lincoln Christian Seminary online in the fall. Kyle cannot say enough about the good ways that Caitlin has influenced him. (For more of their story, see Caitlin's senior sermon, DCC website.)
Whether Kyle is setting up a Moodle site, preparing a philosophy lecture, chatting with a student or professor, or leading a worship service, his goal is helping others. "I like bringing people to understanding," he says. "I just want to be a helper."
Dr. Cara Snyder is professor of English and literature at Dallas Christian College and managing editor and senior writer at the Cornerstone