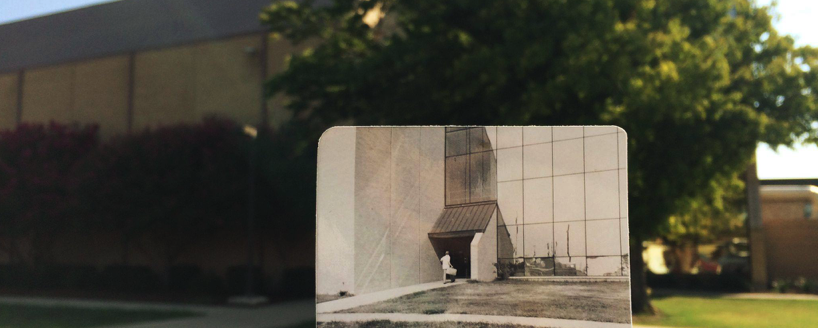 History of Dallas Christian College
(Established in 1950)
Near the midpoint of the twentieth century, many Texas Christians recognized the need for leadership in their churches and for starting new churches. On May 10, 1949, former missionary Vernon Newland met with forty concerned Texas church leaders. They discussed establishing a Bible college in Texas to train leaders for Christian ministry in the tradition of the Restoration Movement (Stone-Campbell Movement). Dallas Christian College (DCC) thus opened for classes on September 12, 1950, to educate the evangelistic leadership of Texas and the Southwest.
DCC has flourished over the years. It has grown from two downtown Dallas locations to its third location, on twenty-two acres in the historic northwest Dallas county community of Farmers Branch. With over five thousand students in DCC's history, graduates serve in various ministries throughout the nation and the world.
Many outstanding Christian men and women have served DCC as trustees, faculty, staff, and administration. The College has been blessed by the following men who have served as President: Vernon M. Newland (1950-1952, 1964-1968), J. Thomas Segroves (1952-1960), Harold D. Platt (1963-1964), E. Dean Barr (1968-1973), Melvin M. Newland (1973-1981), Charles A. McNeely (1982-1984), Gene R. Shepherd (1985-1994), Keith H. Ray (1995-1998), John L. Derry (1998-2003), Dustin D. Rubeck (2004-2014), and presently Brian D. Smith (2014- ).
Currently, DCC offers associates and bachelors degrees with a variety of majors and minors to choose from. DCC's curriculum combines a Bible curriculum with professional studies and general education courses taught from a Christian worldview. The College provides instruction in varying formats: (1) Traditional day and evening classes; (2) The Quest accelerated format in the evening, which began in 1995; (3) Online; providing distance students the opportunity to earn a degree via the Internet; and (4) FLEXCampus®, which in 2013 became the primary format for non-traditional (adult) students, offering the flexibility of participating in the classroom, participating live via web conference, or watching the recorded class session the next day and completing the class online. Since 2013, FLEXCampus® has progressively replaced Quest and online.
In 2003, the State of Texas authorized DCC to offer alternative teacher certification. Alternative Certification Curriculum to Ensure Student Success (ACCESS) allowed students with a bachelor degree the opportunity to earn public school teacher certification by attending an eight- week block of instructional courses, followed by supervised teaching in the public school system for a year. ACCESS evolved into the current Alternative Certification Program (ACP) offered online and paved the way for DCC's current authorization to offer students the opportunity to earn Texas public school teacher certification while earning the bachelor's degree as of 2015. The Bachelor of Science in Education and Bible was approved by the Texas Education Agency to offer Texas State Teaching Certification to students who pass state requirements. The degree is also designed to uniquely meet the requirements for state certification as well as certification with the Association of Christian Schools International (ACSI).
DCC students participate in an active plan of Christian service and chapel attendance. They serve in volunteer, internship, and full-time capacities at area churches and on ministry teams of praise and proclamation to churches, youth groups, and the inner city. Each year since 2008, DCC has held Kingdom Week, a missions-emphasis week in March (and sometimes an extended week in May) in which the College hosts four-six trips to other cities and countries. Through Kingdom Week, students learn about other peoples and cultures while discovering more about God and themselves. Also, DCC faculty and staff lead in their home congregations, provide counsel to Metroplex churches, and speak throughout Texas and the Southwest. Faculty, staff, students, and alumni also have the opportunity to participate in Kingdom Week serving locally, nationally, or internationally.
Dallas Christian College strives to meet the educational needs of an increasingly diverse student body and to encourage leadership of churches and Christian organizations in Texas, the Southwest, and around the globe. With the Spirit's guidance, DCC serves Christ in the hope of building God's kingdom.