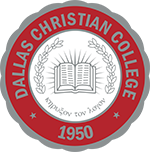 FOR IMMEDIATE RELEASE: August 1, 2016
Crystal Laidacker Appointed Assistant Dean and Registrar
Newly appointed Interim Vice President for Academic Affairs, Bruce Long, announced one of his first administrative changes today, promoting Crystal Laidacker, the College's registrar, to assistant dean of academic affairs and registrar.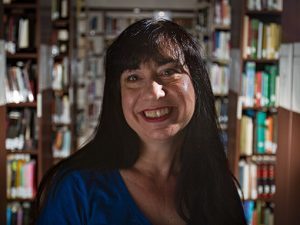 Before his recent appointment to the interim vice president of academic affairs role, Bruce Long served as the associate dean of non-traditional instruction. Bruce quickly determined that Crystal's experience and expertise with traditional students would prove invaluable as the College prepares for the 2016-2017 academic year.
"I have great confidence in Crystal Laidacker and her leadership moving forward," said Bruce. "She has shown remarkable commitment and loyalty to the College over the years and has wonderful insight into traditional college students. Our students will benefit from having a dean in the academic office that understands them so well and cares for them so deeply. This is a well-deserved promotion that will also benefit our administration as we work towards fulfilling our mission as an institution."
Bruce's administrative unit has received much recognition this year. Heidi Meeks, FLEXCampus® admissions director was awarded Outstanding Work Contribution for 2016 and Kyle Martin, FLEXCampus® coordinator was named the Employee of the Year for 2016, the highest honor awarded at the end of each academic year.
"Bruce does an excellent job of recognizing the gifts and talents of the individuals who serve in his area and empowering them to achieve great things both individually and as a team," said President Smith.
"It takes a good leader to also recognize how others can compliment us in areas that we are not quite as strong in; that is precisely what Bruce has done throughout his tenure at DCC. Crystal has served this College for many years and has done so faithfully. I am confident that this new role will enable her to have an even greater impact on the lives of our students."
And Crystal Laidacker is no stranger to accolades. In 2004, she was named Employee of the Year and has also received numerous honors for her service to DCC over the years.
In 1996, Crystal graduated from Dallas Christian College with a Bachelor of Science in Ministry and Leadership and Music Ministry. In 2011, she completed her master's degree in education from Hope International University. Her master's thesis, A Case Study on Mentoring's Impact on Retention at Dallas Christian College, was used to further develop DCC's mentoring and first-year experience programs.
Crystal's dedication to the College goes well beyond her job description. She has led or co-led groups of students and staff on seven trips overseas for missions work, including Scotland, Haiti, Nepal, Guatemala, and Honduras. She has also been involved in other ministries outside of DCC. In 2006 she served as an English camp teacher in Central Asia.
Service in the church is also one of Crystal's core values. From 1998 to 2015, she served at Central Christian Church as a worship team leader, children's ministry teacher, and ministry council member. In early 2016, she and her husband relocated to Royse City, Texas and are in the process of becoming members of Quest Church, where they are serving as hosts for one of the church's home groups.
Crystal is married to Gary Laidacker, an ordained minister and 1982 graduate of DCC. Together they have three children, two of whom are also DCC graduates, and 4 grandchildren, with one on the way in December.
###
The mission of Dallas Christian College is to educate and mentor students to be people of influence, under God's influence, for a life of influence.
Public Relations Contact:
Matthew Meeks
VP for Communications
mmeeks@dallas.edu
(214) 453-8161