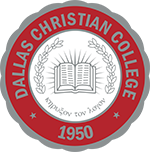 FOR IMMEDIATE RELEASE: July 13, 2016
President Smith Appoints Interim VP for Academic Affairs
Dallas, TX–The President's Office announced today that Bruce Long, current Dean of Non-Traditional Programs, has been appointed Interim Vice President for Academic Affairs effective immediately.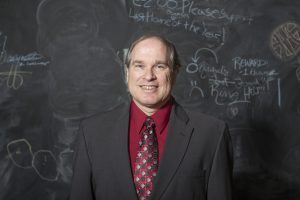 "I am pleased to announce that Mr. Long has agreed to serve as the interim vice president for academic affairs," said President Smith. "Bruce has served the College faithfully all these years and has worked consistently to improve the services we provide to our students on this campus. There are a number of exciting developments in the works at DCC for this upcoming academic year and I am confident that Bruce's innovative approach to his work will translate into future growth for our organization."
Mr. Long came to DCC in 2003 as the director of distance education programs. Shortly after 2010, he began work on one of DCC's most advanced projects in its history, blending the campus based Quest evening program and the Online program into what is now called FLEXCampus®.
FLEXCampus® would later become a pioneering course-delivery model within Christian higher education, allowing students to choose their method of attendance at any given time, on any given week. His work with the program revealed his ability to provide solutions to problems and to improve the College's service to its students, allowing many students who would otherwise be unable to attend to do so.
"When I was working on my MS in Educational Technology, God made it clear to me that I would be using technology and distance education to train ministers," Mr. Long said. "The amazing thing about DCC is that we are equipping students to engage in God's Kingdom, whether they want to earn a living as a business person, a psychologist, as an educator, or serving as a minister in a church."
Sometimes introducing new ideas can be a challenge. However, for the DCC faculty and staff, the prospect of FLEXCampus® was a very exciting development and the DCC leadership often attributed its successes to Bruce's dedication to the project and leadership of the program.
"One thing I have loved about DCC is the willingness of the faculty and administrators to try new things with technology," said Mr. Long. "And the key reason we can do the FLEXCampus® program is because of the openness of our faculty to work hard at new things."
Mr. Long believes that it is important for Christian colleges to experiment with various technologies to effectively provide a solid Biblical education to more people–especially those who would not otherwise be able to attend due to their busy schedules.
"One thing I am looking forward to as the Interim VP for Academic Affairs is finding ways we as a college can enhance the student learning experience through the creative use of technology," said Mr. Long. "For example, this fall we will be piloting an adaptive learning tool that will help students who have less Bible background to get up to speed with foundational biblical knowledge."
Bruce is a graduate of Manhattan Christian College with a Bachelor of Arts in Bible and Ministry. He also has a Master of Arts in Religion from Emmanuel School of Religion and a Master of Science in Educational Technology from Dakota State University. He is also a member of The Branch – Vista Ridge Campus, where he serves as an elder.
The President's Office stated that a search to name the permanent vice president for academic affairs would commence at the beginning of 2017.
###
The mission of Dallas Christian College is to educate and mentor students to be people of influence, under God's influence, for a life of influence.
Public Relations Contact:
Matthew Meeks
VP for Communications
mmeeks@dallas.edu
(214) 453-8161