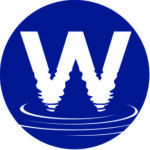 Website Watermarke Church
Finding Jesus, Knowing Jesus, Showing Jesus
Are you looking to do REAL Ministry?
Relevant – Biblically-based, contemporary-application
Evangelistic – Reaching our community and beyond
Affirming – Supportive and supported
Life-Changing – Formative impact on our youth and their families
If so, then we may have the position for you!
Watermarke Church seeks to expand its ministry reach by adding a Youth and Family Minister to partner with our congregation in our unconventional approach to worship, service, and outreach to our greater Central Pennsylvania community. This full-time position will work with our current staff and volunteers to evangelize, disciple, and equip our next generation of believers and their families.  The position would include the coordination of children and youth education, training youth and adult volunteers, leading youth-based worship and bible study programs, and leading youth-based mission trips.
Our 150-member congregation currently employs a full-time senior pastor and part-time ministry assistant.  We meet at the local middle school but also operate and minister through our Church Office and Ministry Center. Formed in 2005, our purpose is "inviting people into a growing relationship with Christ", while our vision is "Finding Jesus, Knowing Jesus, and Showing Jesus".
So, if God is calling you to minister to "REAL people walking with a REAL God in ordinary living," then please consider joining our team, as we do things a little differently, to make that mark in the lives of our church and community.
Watermarke Church is located in Bellefonte, Pennsylvania, 12 minutes from Penn State University in State College.  Our local community offers hiking, camping, fishing and hunting, as well as a wide range of activities, hobbies, culture and conveniences not often found in other rural regions.  For more information about the area, please refer to the following links:
Bellefonte.com
Visitbellefonte.com
Visitpennstate.org
Visitpa.com
Psu.edu
For further information about this position, please contact us at: office@watermarkechurch.org, or visit us at www.watermarkechurch.org/youth&familyminister
To apply for this position, please send a resume, cover letter, recent photo, and a video sample of teaching Jr./Sr. High Youth and/or Children to office@watermarkechurch.org.  You may also wish to include a brief description of the context of your video for clarity.