Full Time
Applications have closed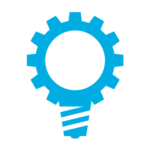 Website thevisioneer Visioneering Studios, Inc.
Launching inspired vision into reality.
Make Kingdom impact through design
Our team is looking for someone interested in national Kingdom impact through award-winning building design with churches like Franklin Ave Baptist Church. Our national team of award-winning designers and contractors are looking for the right person to help maintain a world-class guest experience and help keep things running smoothly. No design experience needed.
Job Summary:
Serving as a bridge between the marketing, business development, and design teams the Strategic Design Coordinator provides oversight and traffic coordination to Visioneering Studios sales pipeline. Actively monitoring all inbound traffic for potential leads, this position handles all lead filtering of new contacts as well as working with the team to ensure each lead moves smoothly through the pipeline (from initial contact to close). This role is very visible, requiring direct relationship management with potential clients.
This role will also evaluate all incoming leads, potential deals, financial data, and other information to identify key trends and opportunities within the market and with target accounts – provide analysis, data reporting, sales modeling, and recommendations based on those findings for Visioneering Studios internal business units.
Responsibilities:
Fully committed to the Mission, Vision, and Values of Visioneering
Working closely with Vice President of Strategic Design to manage the sales pipeline
Provide support to the business development and marketing team
Own management of our CRM (Hubspot)
Assign leads, create deals, and schedule follow-up calls and appointments.
Generate and maintain sales analytics, pipeline trends, and KPI dashboards and reports.
Prepare and track proposals and contracts in Panda Doc.
Contribute to the development of sales and marketing strategies.
Drive innovation in processes and tools to maximize our time and output
Conference attendance as required.
Help prepare and modify correspondence, reports, drafts, memos, and emails.
Qualifications:
Bachelor's degree in business, economics, statistics, finance, or a related field
2 years of experience in a similar role involving business or sales or marketing analysis is preferred, but not required.
Hubspot (or other CRM) experience is highly preferred
Demonstrated experience working with multiple data sources
Strong analytical skills
Strong oral and written presentation skills
Excellent communication skills with the ability to translate user needs into reporting solutions
Ability to successfully collaborate with internal and external customers to achieve goals
Must be proficient in Microsoft Office and/or Mac software, advanced Excel, PowerPoint
Necessary Attributes:
Takes initiative
Strong team-building skills
High sense of urgency
Committed to excellence
Self-motivated and Self- confident
Effective communication skills
Capable of dealing with ambiguity and tight work oversight
Leadership capabilities that motivate others to exceed expectations
Excellent business judgment
Please send your resume to Dave Milam at dmilam@visioneeringstudios.com