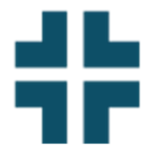 Website Unite DFW
Unite connects and equips churches and their partners.
About this Job
We need six students who are interested in learning about how churches, nonprofits, and other organizations work together within a city to address the needs of the community. These students need to be detail-oriented, timely, and adaptable in order to accomplish the tasks that would be assigned to them. These tasks would vary depending on what our organization is focused on at that time in the year, but everything that the students would be doing would be done with the purpose of supporting Unite's team as well as the individuals and organizations that make up our network.
Some examples of these tasks include assessing our organization's processes and putting together plans to improve them, facilitating communication between Unite's staff and the members of our network to keep everyone updated on city-wide initiatives that are being implemented, establishing new lines of communication with people that we would like to have as a part of our network, and various other administrative tasks. Although Unite has specific programs that we need help from interns with, this role is also geared towards assisting the students with their career goals through various support structures that are specific to our team's interns such as weekly one on one meetings with their supervisor, bi-weekly professional development team meetings, networking opportunities, collaborative peer discussion groups, and a personalized job description.
Additionally, our interns will be given a focus on the team that aligns with their career goals in order to maximize the value of their time with us. These foci are determined after the initial interview. Lastly, this is an unpaid position where the students will be required to work 10 to 20 hours a week and will receive support from Unite's Operations Coordinator, Jonathan Walls. If you have any questions about the program, please send them to jonathan@unitethechurch.org.
About Unite Greater Dallas
We are one of the best organizations in Dallas to help students network with people from all different types of organizations and expose them to how a city functions across the different sectors of society.
Unite connects and equips churches and their partners to care for their people and communities. This includes meeting physical, emotional, relational, vocational, financial, and spiritual needs with a focus on vulnerable people and communities. When we say that we work with churches' partners, we mean that we also work with schools, nonprofits, healthcare entities, local governments, and other types of organizations.