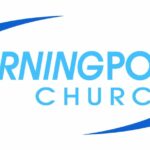 Website Turning Point Church
Church
This position is responsible to oversee all aspects of worship for adult services and special
events, especially Christmas and Easter. Will also work collaboratively with media, youth,
children's departments as they are involved with the worship experience for their various
ministries.
Ministry Area/Department Adult Worship Services and Special Events
Position Title Worship Pastor
Accountable To Executive Pastor
Ministry Target Adult Congregation
Position Is Salary – 40 hours a week with Housing Allowance
Position May Be Filled By Church member – Must complete background check,
Ministry Safe, and Required Foundational Class
Minimum Maturity Level Strong Christian
Spiritual Gifts Needed Leadership, Service, Administration, Organization,
Wisdom
Talents or Abilities Desired Relatable/People Person, Organizational Skills,
Musicality (read music, good ear for pitch)
Best Personality Traits Needed Integrity, Dependable, Responsible, Creative,
Hard working, Self-driven, Modest, and Friendly
Passion For Strengthening all aspects of the worship ministry through
service, fellowship, worship, technical arts, learning, and
training team members.
ANTICIPATED TIME COMMITMENTS
1. Doing ministry/preparing for ministry: The majority is ministry prep and doing ministry to
coincides with monthly calendar.
2. Participating in meetings/training: Attend TEAM Leader, and department, and planning
meetings as requested.
RESPONSIBILITIES/DUTIES
1. Choose music for adult worship services, choir and special events.
2. Responsible for the organization and maintenance of the adult music library.
3. Schedule and direct weekly and special rehearsals.
4. Select and schedule solo or group specials.
5. Provide training for team members both paid staff and volunteer.
6. Mentor, advise, and guide the youth and children's worship leaders.
7. Recruit members for the music ministry both instrumental and vocal.
8. Responsible for inventory and maintenance of musical instruments and equipment specific to adult
worship.
9. Collaborate with Media Lead for series set designs, Christmas and Easter productions
10. Provide budget projections to Executive Pastor for Christmas and Easter productions.
Created by: Valerie J. See
Date: June 2021Drop Box/TPC Job Descriptions
11. Provide research of products, equipment and services related to all aspects of adult worship for
procurement, as requested. Responsible to follow through with Purchase Order(s) as directed, track
and submit all receipts and records in a timely manner.
12. Responsible to keep worship office and Green Room stocked (cold drinks and coffee supplies).
13. Responsible to keep the worship office, sanctuary stage, and back hallway clean and organized.
14. Responsible to maintain communication with worship team members (paid and volunteer) through
use of Planning Center, email, text, and phone calls.
15. Responsible to schedule and oversee the evaluation process for musicians and vocalist.
16. Responsible to keep worship documents, including dress code, evaluation documents, and profiles
updated in database.
17. Responsible to submit weekly supply order for items specific to adult worship.
18. Ensure all worship team members and paid staff are current with required Ministry Safe,
completion of TPC foundational course, and any other requirements for service.
19. Keep Executive Pastor updated on climate of the team, budget items and procurement of
needed supplies and/or equipment.
20. All other duties as assigned by Executive Staff.
EQUIPMENT USE
PC, MAC, printer/copier, phone, lighting, sound & musical equipment/instruments, stage equipment.
Software: Microsoft Office Suite, Planning Center, Google Email.
PLEASE SEND RESUME TO Valerie.See@tpcfamily.org