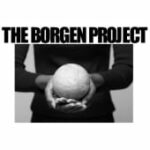 Website borgenproject The Borgen Project
Non-Profit Advocating at the political level to end poverty.
From CNN to The Huffington Post, the world is talking about the innovative movement that is downsizing global poverty. The Borgen Project believes that leaders of the most powerful nation on earth should be doing more to address global poverty. The national campaign is working to make poverty a focus of U.S. foreign policy.
The Borgen Project is an innovative, national campaign that is working to make poverty a focus of U.S. foreign policy. This is a 12-week, part-time, unpaid internship. The selected candidate will be able to work from home and pick their own schedule, but must meet weekly deadlines. Articles submitted will appear on BORGEN Magazine or The Borgen Project Blog.
Write one article per week.
Research topics.
Assist with advocacy efforts.
Assist with fundraising. Create a personal fundraising campaign and meet targets.
Qualifications Strong research and writing skills. Must be able to work independently and meet deadlines with very little supervision. Experience writing SEO friendly content is helpful, but not required.
Start Date New programs begin every month, you choose the month you wish to start.
Desired Skills and Experience
This position requires the following skills: Advocacy, Copy Writing / Copy Editing, Fundraising, Journalism, Public Relations