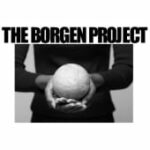 Website borgenproject The Borgen Project
Non-Profit Advocating at the political level to end poverty.
The Borgen Project is an innovative, national campaign that is working to make poverty a focus of U.S. foreign policy. This is a 12-week, part-time, unpaid internship. The selected candidate will be able to work from home and pick their own schedule but must meet weekly deadlines. Articles submitted will appear on BORGEN Magazine or The Borgen Project Blog.
—    Write one article per week.
—    Research topics.
—    Assist with advocacy efforts.
—    Assist with fundraising. Create a personal fundraising campaign and meet targets.
** Please provide two writing samples with your application.
Start Date: New programs start every month, you choose the month you wish to start.
We respond to every applicant within 14 days. Please check your spam folder for our emails and if nothing has been received, please email us at hr@borgenproject.org
Qualifications
Strong research and writing skills. Must be able to work independently and meet deadlines with very little supervision. Experience writing SEO friendly content is helpful, but not required.