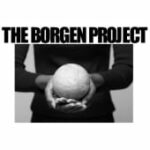 Website borgenproject The Borgen Project
Non-Profit Advocating at the political level to end poverty.
The Borgen Project is hiring a Public Relations/Marketing Intern who will work remotely. This public relations intern will be involved in a variety aspect of marketing and communications.
·         Create a branding campaign.
·         Conduct an informal focus group and gather feedback for market research.
·         Pitch story ideas to print, broadcast, and digital media.
·         Create and implement a fundraising strategy.
·         Plan, market and present at an informational meeting.
·         Utilize social media and develop strategies for web-based messaging.
·         Assist with The Borgen Project advocacy efforts.
Details: This is an unpaid internship, although college credit is available. The internship is 12-hours per week for 12-weeks.
Start Date: New programs begin every month, you choose the month you wish to start.
We respond to every applicant within 14 days. Please check your spam folder for our emails and if nothing has been received, please email us at hr@borgenproject.org