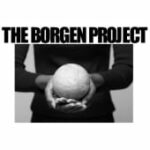 Website borgenproject The Borgen Project
Non-Profit Advocating at the political level to end poverty.
The Borgen Project believes that leaders of the most powerful nation on earth should be doing more to address global poverty. The innovative, national campaign works to make poverty a focus of U.S. foreign policy.
The Borgen Project is hiring HR ambassadors who will work remotely. This human resource's role will focus on national recruitment as well as teaching you the basics of HR Management. Recruiting & Selection and Staff Training & Development.
Update job postings using various platforms when (applicable)
Inform groups and classes of openings.
Everyone who is part of the organization assists the team with fundraising, 25-hours of this position is dedicated to creating and implementing a personal fundraising campaign.
Assist with advocacy efforts.
Details: This is an unpaid internship, although college credit is available. The HR internship is 12-hours per week for 12-weeks.
Start Date: New programs begin every month, you choose the month you wish to start.
We respond to every applicant within 14 days. Please check your spam folder for our emails and if nothing has been received, please email us at hr@borgenproject.org