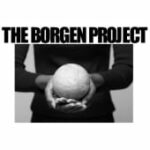 Website borgenproject The Borgen Project
Non-Profit Advocating at the political level to end poverty.
You don't need to be a lobbyist to help influence foreign policy. As a Regional Director, you'll serve as a Borgen Project Ambassador in your city – mobilizing your friends, family and colleagues to contact Congress in support of key poverty-reduction legislation.
Key Responsibilities:
·         Meet with local congressional leaders and lobby for legislation that improves living conditions for the world's poor.
·         Mobilize people in your community to contact their congressional leaders to support poverty reduction legislation.
·         Manage and implement fundraising campaigns.
·         Build a network of people engaged in the cause.
·         Serve as The Borgen Project ambassador in your city.
Duration: 6-months.
Hours: 4-6 per week.
Start Date: New programs begin every month, you choose the month you wish to start.
How to Apply: To apply, send you resume to hr@borgenproject.org
We respond to every applicant within 14 days. Please check your spam folder for our emails and if nothing has been received, please email us at hr@borgenproject.org
Qualifications
·         Basic understanding of U.S. politics and international development.
·         Highly organized with the ability to prioritize multiple functions and tasks while managing their work time efficiently.
·         Strong team player that loves to bring new ideas to the table.
·         Ability to demonstrate frequent independent judgement with decisiveness.
·         Excellent overall communication skills: oral, written, presentation.