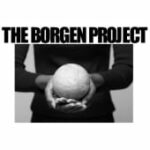 Website borgenproject The Borgen Project
Non-Profit Advocating at the political level to end poverty.
Volunteer Editor
Location: Nationwide (remote volunteer role)
Salary: Unpaid
Duration: 3-months
Hours: 3 hours per week
The Borgen Project is an innovative, national campaign that is working to make poverty a focus of U.S. foreign policy. The Editor is responsible for reviewing articles submitted by The Borgen Project's national team of writers. Editors will also perform edits for articles appearing on BORGEN Magazine and The Borgen Project Blog.
Our volunteer position is a part-time, work-from-home role. You can set your own schedule to edit for a minimum of 3 hours per week.
Edit and format articles submitted by national writers.
Work with writers to improve their articles.
Qualifications: Must have great editing skills. Must be able to work independently and meet deadlines with very little supervision. Experience writing SEO-friendly content is helpful, but not required.
To apply: Please email a copy of your resume and two writing samples to hr@borgenproject.org
We respond to every applicant within 14 days. Please check your spam folder for our emails and if nothing has been received, please email us at hr@borgenproject.org