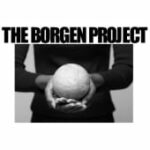 Website borgenproject The Borgen Project
Non-Profit Advocating at the political level to end poverty.
Guest Contributor
Do you care about global issues and have a knack for writing easy-to-follow content? If you answered "yes" and would like to see your articles featured on The Borgen Project's Blog or Magazine, then we would like to hear from you:
To apply:
Email your article according to this format to contributor@borgenproject.org for review.
We'll reply within a timely manner with a decision – either "Yes, we'll publish your article on our Blog or Magazine" or "Please give it another shot — this one isn't in line with what we're looking for".
You can send in as many articles as you'd like as often as you'd like.
This is an excellent opportunity to have your original content read by over 800,000 people that visit borgenproject.org each month.
We respond to every applicant within 14 days. Please check your spam folder for our emails and if nothing has been received, please email us at hr@borgenproject.org