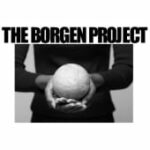 Website borgenproject The Borgen Project
Non-Profit Advocating at the political level to end poverty.
Advocate
Location: Nationwide (Telecommute Volunteer Role)
Salary: Unpaid
Duration: 3-months
Hours: 4-hours per week
Start Date: New programs begin every month, you choose the month you wish to start
This is a great entry-level volunteer position for someone looking to be part of The Borgen Project. Advocates can operate from anywhere in the U.S.
Key Responsibilities:
Serve as an ambassador for the world's poor. Build awareness of the issues and ways people can help.
Manage and implement fundraising campaigns.
Represent The Borgen Project in your city – attend events and engage people in the cause.
Contact congressional leaders in support of key poverty-reduction programs.
Qualifications:
Excellent overall communication skills: oral, written, presentation.
Ability to self-manage and prioritize assignments.
How to Apply: To apply, send your resume to hr@borgenproject.org
We respond to every applicant within 14 days. Please check your spam folder for our emails and if nothing has been received, please email us at hr@borgenproject.org