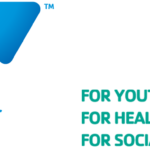 Website Semones Family YMCA
Community Outreach Tutor – Semones, Dallas
General Information
o  Job Title: Community Outreach Tutor – Semones
o  Location: 4332 Northaven Road
Dallas, TX, 75229
o  Job Category: PART TIME
Description
The Y is the nation's leading nonprofit committed to strengthening communities through youth development, healthy living and social responsibility. The Semones Family YMCA is currently looking for fun, caring, and creative staff to work in our afterschool programs.
This position, under the direction of the Community Outreach Program Director, is responsible for the supervision and well-being of a group of assigned children enrolled in grades K to 5th.  The Tutor will serve as an appropriate role model for the children and other staff at the site.
This position will support the Site and Program Director as they operate within the Outreach program, following YMCA of Metropolitan Dallas policies, procedures and Operational Promises as well as by the Department of Family and Protective Services standards.
In addition, he/she will:
Actively engage in activities with participants including helping guide homework studies, physical activity, and enrichment activity.
Supervise his/her group of participants at the site and maintain health and well-being of all children enrolled.
Assist with program set-up and clean-up ensuring they are done correctly, neatly and meet contracted guidelines.
Under the direction of the Site/Program Director, will report any staff or child accident/incidents or suspected child abuse injury to the Sr. Program Director or Program Director as soon as possible; Fill out appropriate report, make necessary phone calls, and follow all emergency procedures.
Help maintain and inventory supplies needed for the program.
Assist with drills to practice site-evacuation/emergency procedures for fire, chemical spill, tornado, etc., and can implement such procedures.
Attend all scheduled staff meetings, trainings, and any other meetings deemed necessary by the Community Outreach Director
Complete all other site-specific responsibilities and expectations determined and coordinated by the Site/Program Director.
Be directly responsible to the Community Outreach Director, regarding all matters concerning the job responsibilities.
Job Requirements:
Minimum age: 18 years of age; Education: High School Degree or higher.
Have ability to work the majority of Mondays – Fridays from 2:45pm – 6:00pm during school seasons.
Must complete an 8 hour pre-service orientation in components outlined by The Department of Family and Protective Services or have 6 months previous experience in a licensed childcare center.
Desire and ability to work with children and peers.
Desire to help children grow in their education and all-around well-being.
Ability to lead and supervise participants.
Possess the ability to lead participants in group activities, especially leading enrichment, and recreational activities.
Possess imagination, a sense of humor, patience, conviction, sincerity, enthusiasm, initiative, self- control, adaptability, willingness to learn, integrity, and ingenuity.
Basic appreciation and understanding of group management and child development.
Ability to accept supervision and guidance.
Ability to follow and execute schedules and activity plans.
Must be able to lift and carry 40 lbs. for distances up to 100 yards.
Must have auditory and/or visual awareness of each child's ongoing activity as appropriate.
Must be able to execute all programs represented in the daily schedule.
Bilingual-Spanish preferred but not required.