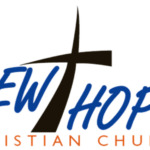 Website New Hope Christian Church
New Hope Christian Church is a growing, family-oriented church in the growing community of Hutto, Texas located near Austin, TX.  Our Mission is to disciple people to live out and share the Gospel in their homes, the church, and the world…"All About God & All About People!"  We believe the local church has a vital role to play in coming alongside families to help children grow Up in the Lord from birth onward.  We want to help children develop and grow a strong foundation in and love for the Lord through our children's ministry programs that will help to carry them through their entire lifetime.
The ideal candidate is a self-starter who loves the Lord and loves seeing children grow in the Lord and watch them develop as a child of God to love Him, live for Him, and serve Him.  The candidate must possess a strong foundation in the Word of God and shall have an unwavering love for Jesus and scripture.  They not only need to help children grow in the Lord, but they also need to desire to help families grow spiritually, and also be able to help volunteers see the opportunity they have to use their God-given talents to invest in and impact the lives of children and this generation.
The candidate should have experience in leading children's ministries, spurring spiritual growth in children's lives and families, exciting volunteers to greater service, and knowledge of how to take an existing ministry and grow it forward.
We are eager to bring the driven individual as a part of our team to lead children's ministry for us and help us carry out the Vision and Mission that God has given to the church at New Hope.
Send Resume', Cover Letter, and any other relevant information to:  Michael Roepke, PO BOX 669, Hutto TX 78634, or email to: newhopehutto@yahoo.com.  Contact for detailed Job Description.