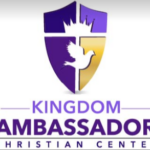 Kingdom Ambassador Christian Center
We Connect the Called to their Purpose
Kingdom Ambassador Christian Center is praying for muscians to minister during our Sunday Morning Worship services at 10:30 a.m. This ministry flows in the Prophetic where we yield to Holy Spirit as we Worship in Song and Dance.
We pray now and are excited for YOU to join our services not to just play but to allow Holy Spirit to use YOU for the Glory of the Lord and that the sound in heaven is manifested here on Earth as we Worship on One Accord.
Musical Instruments: Keyboard, drums (Cymbals), guitar (Bass and/or Acoustic)
Email me for your interest to share your talent with the ministry.
We are located at:
1313 Valwood Pkwy, Suite 240
Carrollton, Texas 75010
Looking forward with expectation,
Pastor LaShonda E. McMorris