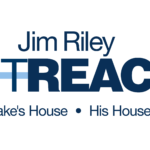 Website Jim Riley Outreach
Transitional Housing for Homeless Youth
About JRO:
We operate two Christian transitional living homes in Collin County: Blake's House (for Women) and His House (for Men). Our transitional living homes serve young adults aged 18-25 who have aged out of foster care, or who are homeless and without critical supports. We provide a warm living environment, equip residents with life skills, foster educational and career advancement, and build a network of support around them through mentors and individual coaching. We help them transition into adulthood, while imparting the love of Christ.  For more information, check out our website: https://www.jimrileyoutreach.org
Details
The House Manager position is a live-in multifaceted leadership position which requires skills in several different areas. The house manager works in collaboration with the director to foster a family-like environment and to ensure rules and policies are being followed. The house manager serves as a positive role model to residents and provides support as needed. In order to be successful in this role, one must have a passion for serving, a clear understanding of boundaries, as well as a thorough understanding of, and dedication to, the vision of JRO. We ask individuals in this position to make a year long commitment.
Compensation
A monthly paycheck of $1,000 will be given. The position includes free housing (master bedroom in 4 bedroom house, all bills paid including Wi-Fi, utilities and basic household supplies) and two weeks paid vacation per year.
Hours
This position is part time, 25 on duty hours a week. The House manager is also asked to be on call overnight. The position consists of mostly evening hours, but has some flexibility.
Qualifications
1. High School Diploma (working towards college degree, or college degree preferred).
2. Past ministry/non profit experience preferred, but not required.
3. Basic knowledge of life skills (how to thoroughly clean, cook healthy meals, practice self-care etc) and a willingness to model healthy habits.
4. Personality traits of empathy and consideration as well as a team player attitude.
5. Able to keep program and resident information confidential.
Peer Counseling Duties
1.    House Managers are expected to build a rapport with each of their residents through their daily interactions (max of 3 residents in the house).
2.    Be open and available for residents to come to you with any issues they may be facing and to give the resident the necessary help they need.
Programming Duties
1.    Actively work to develop a sense of unity and camaraderie that will allow residents to have fun together and to learn from each other.
2.   Spend time with the residents doing your regular routine, running errands, cooking, hanging around the house, etc.
3.   Complete weekly chore and encourage residents to do the same.
4.   Meet weekly with the Director to provide feedback regarding resident interaction and progress.
5.   Encourage resident-involvement in social/recreational/community service programs.
6.   Dispense medication as needed.
7.   Complete daily chore checks.
8.   Maintain supply sheet and inform director when items are low and needing replenishment.
9.   Provide transportation for residents as needed.
Enforcement Duties
1.     Enforce rules and policies and communicate any violations to the Director.
2.     Serve as role model for residents by abiding all JRO rules and federal, state, and city laws.