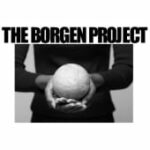 Website borgenproject hr@borgenproject.org
Non-Profit Advocating at the political level to end poverty.
The Borgen Project believes that leaders of the most powerful nation on earth should be doing more to address global poverty. The Borgen Project is an innovative, national campaign that is working to make poverty a focus of U.S. foreign policy.
The Borgen Project is hiring a Public Relations/Marketing Intern who will work remotely. This public relations intern will be involved in a variety of aspects of marketing and communications.
Tasks:
-Create a branding campaign.
-Conduct an informal focus group and gather feedback for market research.
-Pitch story ideas to print, broadcast and digital media.
-Create and implement a fundraising strategy.
-Plan, market and present at an informational meeting.
-Utilize social media and develop strategies for web-based messaging.
-Assist with The Borgen Project's advocacy efforts.
Details: This is an unpaid internship, although college credit is available. The internship is 12-hours per week for 12-weeks. However, if your availability is limited, you can work ahead and complete the program in fewer weeks.
Start Date: New programs begin every month, you choose the month you wish to start.
Requirements: Minimum GPA of 2.50 and a resume needs to be submitted as well.
We respond to all applications within 14 days. Submit your resume and regularly check your email inbox and spam folder for our reply to your application