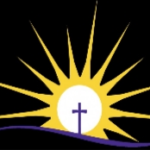 Website Eastview Christian Church
I. Duties and Responsibilities:
A. Lead the youth/children's team in organizing and coordinating all aspects of the preschool through high school ministries at Eastview. This includes (a) helping recruit and train teachers, youth/children sponsors, and helpers, as needed, to better ensure adequate staff and a successful Youth/Children Ministries' program, (b) maintaining communication and build involvement with parents of youth/children, and (c) integrating young people into the ministry life of the church.
B. Assumes responsibility for helping organize and promote various ministry teams and their projects. He will also assist in the reviews of these programs based on goals and objectives.
C. Provides leadership, confidential spiritual counseling, and is a role model for our church and community.
D. Monitors the church social media to ensure information is accurate and up to date.
E. Willingly, prepares and presents biblical sermons in coordination with the Sr. Minister. A team-teaching approach is desired. Be prepared to be the emergency backup speaker in case of last-minute needs.
F. Partners with Sr. Minister to visit members in the hospital, care facilities and homes.  Will also support the Sr. Minister in conducting funerals and weddings if requested.
G. Facilitate a program for new member and new Christian orientation.
H. Additional duties assigned by Elders as needed.
II.                Communication and Collaboration:
A. Works under the oversight of the Elders and the direction of the Sr. Minister. He is expected to exhibit a high degree of initiative and collaboration in performing his assigned duties and responsibilities.
B. Keeps the Sr. Minister informed of scheduled activities, events, changes in work schedule, and any problems that need higher level attention. The Sr. Minister is available to provide advice and counseling, when requested.
C. Serve as the "face" of the staff on Sundays by being available in the foyer and entry areas to greet attendees and be available for questions or prayer
D. Serve as the primary contact for visitors. Keeps track of attendance and coordinates follow up contact with new guests and members who have not attended church for a couple of weeks
III.              Other Significant Facts:
A. Expected to present an orderly appearance and comply with ethical, legal, moral and biblical principles of the Bible. Personal action bringing discredit upon self, and or the congregation, may be cause for termination.
B. Receive an Annual Performance Evaluation conducted by the elders with input from the Sr. Minister. Results of this evaluation will serve as a basis for other actions such as pay raises, recognition awards, promotions, warnings, removal, etc.
IV.              Education & Skills:
A.   Engaging experienced teacher/presenter who can bring practical life application to the scriptures
B.   Demonstrate knowledge and ability to guide a seeker to become a baptized disciple of Jesus
C.   Knowledge and ability to use the Bible to guide a new disciple to ongoing spiritual maturity
D.   Bachelor Degree preferably from a Christian college or university aligned with "Restoration Movement"
V.               Hours & Benefits:
A.     The Youth Minister will be classified as a full-time, exempt employee.
B.     This is a minimum 40 hour per week position.