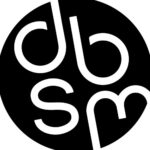 Website Denton Bible Student Ministry
Establish- Equip- Engage
A.
This position will oversee and be accountable for High School programs and activities. This position will provide primary pastoral leadership for students (9th – 12th grade), their families and volunteers; develop and lead a balanced ministry environment that provides opportunities for each of Denton Bible Church's core values; and manage and supervise Student
Ministries staff.
B.
1. Develop, implement, and lead complete Student Ministries program by implementing fellowship, worship, biblical teaching, discipleship, and evangelism, as well as ministry and mission opportunities; includes teaching and developing resources for the equipping of others for ministry.
2. Invest in relationships with Student Ministries employees, volunteers, students, and parents for the purpose of leading and training and being a support and resource.
a. Develop relationships with area school administrators (i.e., principals, etc.) and be a physical presence at schools (sporting events, concerts, etc.)
3. Recruit, train and equip volunteers to equip and disciple students.
a. Recruit, train, and mobilize parents and lay volunteers "for the work of ministry". Encourage youth parental involvement by:
(i.) planning parent/youth events
(ii.) recruiting parents as volunteers and disciple-makers
(iii.) planning and leading youth parent meetings
b. Ensure that competent, adult leadership is available, not only to supervise, but to build relationships at all youth services and events.
4. Provide oversight for teaching and content of all High School Ministry meeting times, activities, events, and programs; and prepare and deliver curriculum for times of teaching and Bible studies.
5. Follow through with the volunteer screening process and abuse reporting training to ensure a competent and qualified body of volunteers; regularly communicate children and student protection policies.
6. Provide competent counsel to students and their families; refer them to professional counselors as the need arises; address issues in a timely manner; and include executive level staff and/or parents when issues involve sin or concerns for well-being.
7. Facilitate communication throughout the congregation, families, and staff and keep them informed of the overall ministry.
8. Be a visible leader and positive role model; this includes leading or participating in most events.
9. Oversee and provide wise stewardship of budget resources.
10. Other duties as assigned.