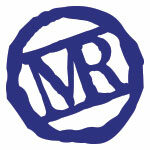 Website CRISTA Camps- Miracle Ranch
CAMPS OVERVIEW
CRISTA Camps provide memorable camp experiences on the beautiful Olympic Peninsula where people encounter Christ and servant leaders are developed. Staff and interns, at our award-winning camp, communicate Christian values as they lead activities, participate in programmed events, and serve guest groups. Some of the activities campers have the opportunity to participate in are as follows: archery, swimming, canoeing, rock walls, horseback trail riding and much more! Miracle Ranch has the opportunity to serve thousands of kids and adults every summer.
CRISTA Camps is in search of young adults who love Jesus Christ and who are interested in having an amazing summer of growth, service and fun. These young adults will have a life changing experience working at CRISTA Camps! They will grow spiritually, personally, relationally and professionally throughout the summer. Servant leadership development will transfer over to future opportunities and life experiences no matter what field they are pursuing.
POSITION SUMMARY
Counselors are the heart and soul of our traditional camps. They spend their week utilizing every opportunity to connect with and serve their campers. They play a key role in the emotional, physical, and spiritual care of campers who come through both our Resident Overnight Camps and Day Camps while being supported by the leadership team and recreational staff team. They spend time with their cabin at meals as well as activities and games, and they also lead their cabin in nightly discussions after the evening message. This position provides an incredible opportunity to foster relationships and be a role model to the younger generation!
While counselors' primary focus is on camper care, any summer staff may be asked to fill in other areas as needed such as facilitating activities, guest services and housekeeping. Counselors provide servant leadership, relationship building and teamwork, so each camper and guest can experience an unforgettable time and walk away changed. Counselors embody CRISTA's mission of "Serving the needs of the World with the Gospel of Jesus Christ."
COUNSELING ROLES AND OPPORTUNITIES
Head Counselor: Head Counselors have past counseling experience and are immediately responsible for attending to other counselors. Head Counselors are leaders to whom other counselors can look up to and go to for help answering questions or managing problems which may arise with their campers.
Counselors: Counselors work mainly for our traditional camps getting to connect, serve and have fun with 8-12 campers for 5-6 days a week throughout the summer. Counselors play a huge role in helping these campers have one the best weeks of their life.
Counselors / Rec Staff: An all-around position; counseling some of time and other times facilitating activities in our rec program which could include rope course, water front, paintball, store and other activities.
Day Camp Counselors: Day Camp Counselors work mainly in the day camp program, getting to connect, serve and have fun with 5-10 campers,  9 hours a day for 5 days a week throughout the summer. Day Camp Counselors play a huge role in helping campers have one the best weeks of their life! After campers leave, they assist wherever needed.
ESSENTIAL FUNCTIONS/DUTIES
Camper Care: Maintain responsibility for physical, emotional and spiritual care of campers in their cabins.
Spiritual Mentorship: Lead small group cabin times, answer questions related to Christianity, and conduct yourself in a way that is consistent with the CRISTA Camps Statement of Faith.
Recreation and Program: Assist in program areas as needed, such as games, skits, or activities.
Guest Service: Assist with meal crews, housekeeping, and other guest service needs as needed.
Community: Contribute to and participate in the Summer Staff community.
Perform other related duties as assigned.
Work collaboratively with supervisor, coworkers and campers.
**General overview and may not include all details of responsibilities
Personal conduct that reflects well on CRISTA Ministries and supports our personal conduct policy.
Perform all duties consistent with the CRISTA Ministries Mission Statement.
ESSENTIAL QUALIFICATIONS
CHRIST CENTERED
Belief that Jesus Christ is Lord and Savior
Ongoing affirmation, alignment with and support of CRISTA's Statement of Faith and Christian Community Representative Statement (CCC).
Demonstrates the values of a CRISTA leader.
EDUCATION
High School diploma or GED required.
OTHER CONSIDERATIONS
Excellent customer service.
Able to communicate clearly to others.
Able to work collaboratively with all camp staff and customers.
WHY WORK HERE?
CRISTA Camps is an amazing place to serve kids and Jesus Christ where you will grow, gain practical and leadership skills and have a blast while you are doing it! Here are some other benefits you receive while working at camp.
Food is provided
Housing is provided
Paid by a weekly stipend
This is a full summer position starting mid to late June 2023. Working at CRISTA Camps is a great summer job between the school year.
FOR  MORE INFORMATION
Visit our website to learn more.
COMPANY OVERVIEW
CRISTA exists to make known the love of Jesus Christ through demonstrated works of service and ministry. We use every method available so that the people of the world may hear the Gospel, accept Christ as their Savior, and grow in their faith. We are a united yet diverse family of Biblical Ministries inspired by a shared vision to serve and impact the young through the elderly, all cultures and backgrounds, in our own backyard and around the world through excellence in our service and operations. By leading a healthy and sustainable organization, CRISTA empowers its ministries to serve the needs of the world and share the Gospel, making disciples. Our commitment is to glorify, honor and obey the Lord in all we do through a workforce of staff and volunteers who are called, committed, and faithful Christians.
CRISTA is five distinct ministries, each with their own vision and mission, yet part of the CRISTA family. Each ministry has answered the call to serve in their unique way, striving together toward one goal—to draw people into a transforming relationship with Christ. From World Concern's relief and development efforts around the globe; from CRISTA Media's stations that broadcast uplifting messages and music through your radio dials to the fireside songs that bring joy to campers year-round at CRISTA Camps; from the young minds equipped with knowledge at King's Schools to the seniors receiving exceptional care at CRISTA Senior Living. Whether traversing the globe or right in our backyard, the CRISTA family of ministries is empowered to meet the needs of those we serve.
NON-DISCRIMINATION STATEMENT
CRISTA is a Christian, religious organization that lives out its faith-based mission through five ministries: CRISTA Camps, CRISTA Media, CRISTA Senior Living, King's Schools, and World Concern. As permitted by Title VII of the Civil Rights Act of 1964, CRISTA reserves the right to prefer employees of a particular religion and to require its employees to hold certain religious beliefs, engage in certain religious observances, and engage in or refrain from engaging in certain behavior, based on CRISTA's religious beliefs. CRISTA's employees must agree with and support without reservation CRISTA's Statement of Faith and must conduct themselves in accordance with the religious beliefs and practices that flow from that Statement of Faith and CRISTA's Christian Community Policy.
Among those employees and employment applicants who agree with and support without reservation and abide by the Statement of Faith and CRISTA's Christian Community Policy, CRISTA does not unlawfully discriminate on the basis of race, color, national origin, age, sex, disability, genetic information, or any other protected characteristic. Based on its religious beliefs, CRISTA values and respects the dignity of all persons and appreciates the diversity of God's creation.