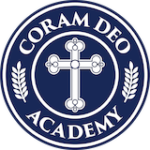 Website coramdeotx Coram Deo Academy
PreK-12 Christian, Classical, and Collaborative Education
Position Summary:
The Marketing Coordinator is an entry level position responsible for the successful execution of assigned marketing and fundraising plans. Under the supervision of the Asst. Director of Development, the Marketing Coordinator will create email marketing, online advertising, and communications campaigns. The ideal candidate will have strong organizational skills and a desire to learn copywriting, project management, and digital advertising.
Work Schedule: 
12 months (year-round)
Office hours: 8:00am to 4:00pm, Monday-Friday (additional hours for evening and/or weekend events may be required)
Job Duties:
Enter project specifications, deadlines, and tasks into the project management system (Asana) and ensure timely completion of deliverables.
Create and monitor advertising campaigns on platforms such as Facebook and Google.
Manage the content creation and execution of email marketing campaigns.
Write engaging copy for web, emails, ads, grants, publications, and more.
Create and schedule content for the school's social media profiles.
Prepare and distribute reports to assist with campaign tracking and analysis.
Coordinate the content planning and scheduling for CDA's podcast.
Gather and organize testimonials and quotes to aid in storytelling.
Provide photography/videography as needed for campus events.
Offer support for campus-level and district-wide events.
Assist with prospect research and donor reports as needed.
Take ongoing training in Google Ads, Facebook Ads, Google Analytics, Raiser's Edge, and more.
Education
Bachelor's degree required
Experience
Marketing
Copywriting
Project management
Social media management
First-hand knowledge of Christian, classical, & collaborative educational model preferred
Required Skills
Highly organized with strong attention to detail
Copywriting and proofreading
Understanding of social media platforms
Strong communication and people skills
Familiarity with Outlook, Excel, and Word
Spiritual Requirements:
Coram Deo Academy hires individuals that profess the historic Christian faith. The Nicene Creed describes the minimum understanding of and subscription to Christian belief required of employees of the Academy. Every employee must also profess to be a Christian believer and subscribe to this statement. As evidence of the indwelling of the Holy Spirit in their lives, Coram Deo Academy expects all employees to be actively involved in a local church where their faith in practice is consistent with the Academy's mission and statement of faith.
Physical Requirements and Work Environment
Works in a fast-paced environment addressing a wide variety of challenges, deadlines and contacts.
May work at a desk and computer for extended periods of time.
Be able to occasionally lift up to 30 lbs.
Work primarily in a traditional climate-controlled office environment.
Travels occasionally to events on each campus.