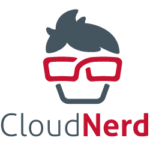 Website Cloud Nerd
About Cloud Nerd
We love to help! We help clients find, secure, customize and optimize software solutions across all departments and industries. We know the tips and tricks (and have the tools and skills) to configure backend systems in order to save time, money and ultimately improve efficiency.
Job Description
Cloud Nerd is looking for a couple of awesome marketing operations interns to join our growing team.
These marketing interns will assist the Marketing Manager with the day-to-day marketing activities. The best part is, it's all remote!
Tasks will include;
Review and research current marketing opportunities and target groups and make suggestions for improvement
Develop creative concepts and copy for email outreach, landing pages and social media
Assist in setting up and optimizing PPC ad campaigns
Assist with setting up marketing automations/outreach in the top CRM tools (Salesforce, ActiveCampaign, Outreach.io etc.)
Assist with design and build of landing pages (using Canva and Instapage)
Provide feedback and report to the entire team in online SCRUM meetings
Requirements
We'd love it if potential candidates….
Have a keen interest and be knowledgeable in various marketing operational activities (and get stuck in)!
Are tech savvy, good with computers, access to their own computer and open to learning new systems (be able to use Canva, Slack, Google Docs)
Have a good command of the English language (able to contribute to copy and content elements)
Have a great attitude and approach to learning new things and adapting to change
Are able to commit to 10-15 hours per week for 3-6 months
Note: This is an unpaid internship
What now?
If you're interested in being considered for 1 of 5 positions then please submit your resume to careers@cloudnerd.com
In your cover letter be sure to include why you think you'd be a good fit for Cloud Nerd and which tools you've had some experience with! Interviews for this opening will be conducted over the phone and via video calls.