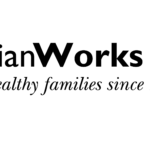 Website ChristianWorks for Children
Position
ChristianWorks is looking to partner with full-time, part-time, and contract Associate Counselors for the Dallas and Ft Worth locations who are an LPC-Associate or LMFT-Associate.
Why ChristianWorks for Children
ChristianWorks for Children helps children and families meet life's toughest challenges. If the family is the foundation of our society, then building healthy homes and families should be a top priority for us all.
With its foundation deeply rooted in Christian principles, the purpose of ChristianWorks for Children is to help children and their families meet and overcome even the most difficult challenges in their lives. We strive to facilitate the building of a healthy, loving family for every child we meet.
We are a 501(c) (3) not-for-profit serving clients of various ages and backgrounds in the Dallas/Ft Worth area. We offer several different programs including CounselingWorks: Traditional and Christian Counseling in English and Spanish for children and adults, Becoming Mom services & counseling for expectant moms through 36 months, AdoptionWorks and Post Adoption services for the triad, KidWorks: counseling and group therapy for children of divorce, GriefWorks: counseling and group therapy for children and their parent(s) who have lost loved ones, JustFamily: counseling and group therapy for blended families and CampSunrise: grief camp for children that have lost a loved one. Please check out our website at www.christian-works.org for more information.
Benefits
 ChristianWorks for Children offers a competitive salary. Benefits offered for FT employees.
 Free supervision included for Associates while employed with ChristianWorks for children. Valued between $4,800 and $6,000 a year.
 Ample opportunity to achieve hours in order to become fully licensed
 Ability to work with a diverse clientele for experience with children, couples, pregnant moms in individual and group settings.
 Opportunity to be part of a team of passionate people in a great working environment.
Responsibilities
 The primary responsibility of Counselor is to assess therapeutic needs, develop, update, and review treatment plans, and provide therapeutic treatment
 Ability to maintain a caseload equivalent to 70/30, where 70 percent of the working hours are spent meeting with clients, and 30 percent of the working hours are spent updating case notes, outreaching for new clients, and other duties
 Provide counseling services to clients, including, accurately assessing client needs and strengths, developing treatment plans with clients, preparing progress notes, and documenting client contacts
 Meet regularly with Counseling Supervisor as necessary
 Maintain current and up-to-date liability insurance
 Assist in the identification and development of resources (volunteers, clients, and donors) necessary to ensure successful program performance
 Attend and complete agency trainings, and training to maintain license
 Cultivate positive relationships with relevant funding and monitoring entities, faith-based organizations, social service providers, and other community partners
 Complete all necessary documentation (intake, case notes, and case closure) in a timely and efficient manner to ensure compliance with funding requirements, licensing requirements, best practice standards, and agency quality assurance standards
 Maintain confidential client files, statistical records, phone logs, and case notes
 Maintain a work schedule that maximizes availability to staff and customers. Willingness to provide a flexible work schedule to include some evening and/or weekend availability as necessary
 Will be exposed to religious conduct and speech including Christian prayer, celebrations, and sign Statement of Faith.
 May be required to use personal vehicles to drive to off-site locations through the DFW and surrounding areas
 Ability to travel throughout service region as necessary
Qualifications
 Successful candidates must possess a valid Licensure by the State of Texas as a Licensed Professional Counselor-Associate (LPC-Associate) or a Licensed Marriage & Family Therapist-Associate (LMFT-Associate).
 Knowledge of ethical and professional standards
 Skill in cultural sensitivity and awareness
 Professional experience working with a variety of clientele from children to adults
 Skill in individual therapy, family therapy, play therapy, group therapy, and couples therapy preferred
 Experience facilitating groups and public speaking preferred
 Strong organizational and case management skills
 Skill in oral and written communication, facilitating groups, and public presentations
 Bilingual English / Spanish: reading, writing, and conversing desirable
 Ability to work independently and with a minimum of supervision
 Ability to work effectively with diverse populations, including low-income persons and other disadvantaged persons
 Ability to comfortably work in a faith-based environment and a Christian actively engaged in ministry as a member of a local church
 Ability to maintain confidentiality at all times
 Ability to operate various word processing software, spreadsheets, and database programs
 Ability to organize, prioritize, and utilize effective time management techniques to meet deadlines and company goals
 Ability to follow instructions furnished in verbal or written format
 Ability to create and foster an environment consistent with agency culture, mission, vision, and values
 Ability to develop and maintain positive relationships with all segments of the community (churches, pastors/priests, religious, school district personnel and counselors, civic leaders, and community agencies, etc…)
 Ability to provide excellent customer service to internal and external customers and work effectively with others
 Valid Texas driver's license
 Must maintain compliance with the ChristianWorks for Children policies throughout the employment period
 Positions open in the Dallas and FT Worth locations.
Email your resume to: employment@christian-works.org