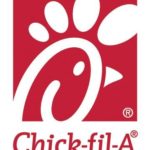 Website Chick-fil-A Frankford Rd.
Join an award winning restaurant team as we strive to serve together to positively impact others. Chick-fil-A is known throughout the business world as a leader in guest satisfaction and employee care. As a Guest Service Team Member, you'll be helping us serve those in our community with warm hospitality and delicious dining.
Some of the benefits of joining our team include:
Closed on Sundays
Positive and caring work environment
Many opportunities to impact others
Flexible schedules
Opportunities for Leadership & Career Development
Apply now and give us the opportunity to hear your story and consider how you might become a valuable member of the Chick-fil-A Family.
About Chick-fil-A Frankford Road
Chick-fil-A Frankford Road is an organization made up of team members who love SERVING TOGETHER. We strive everyday to have a positive influence on all who come in contact with Chick-fil-A by building relationships, serving excellent food and caring for our community.
Job Types: Full-time, Part-time
Salary: $10.50 to $12.50 /hour
Education:High school or equivalent (Preferred)
Location:Dallas, TX 75287 (Preferred)
Work authorization:United States (Required)
Shifts:
Mid-Day (Preferred)
Morning (Preferred)