STUDENT LIFE AS A DCC CRUSADER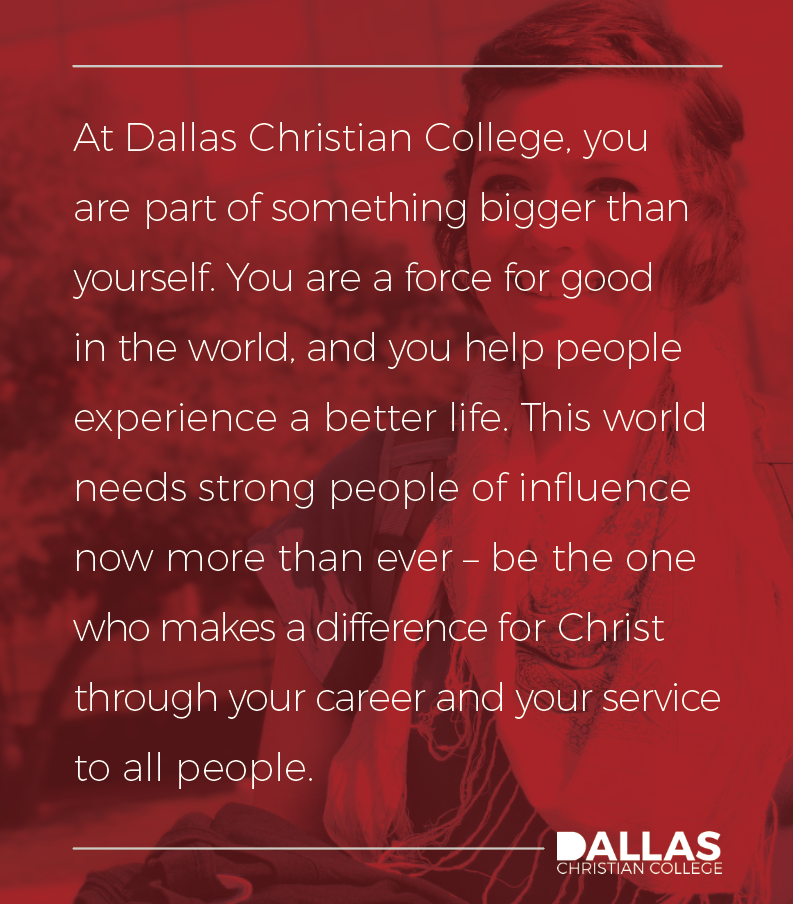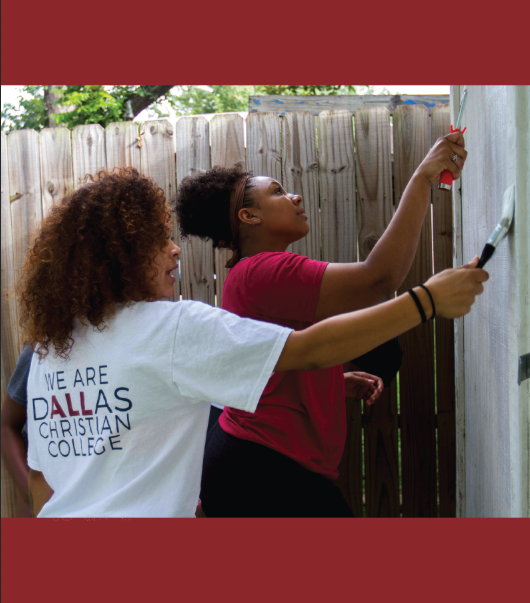 We offer a wide variety of options in which you can excel under our talented
and personable faculty.
Many programs make excellent preparation for graduate school entrance.
All academic programs include an internship
or off-campus study component. Many
students acquire their
first job through
this feature!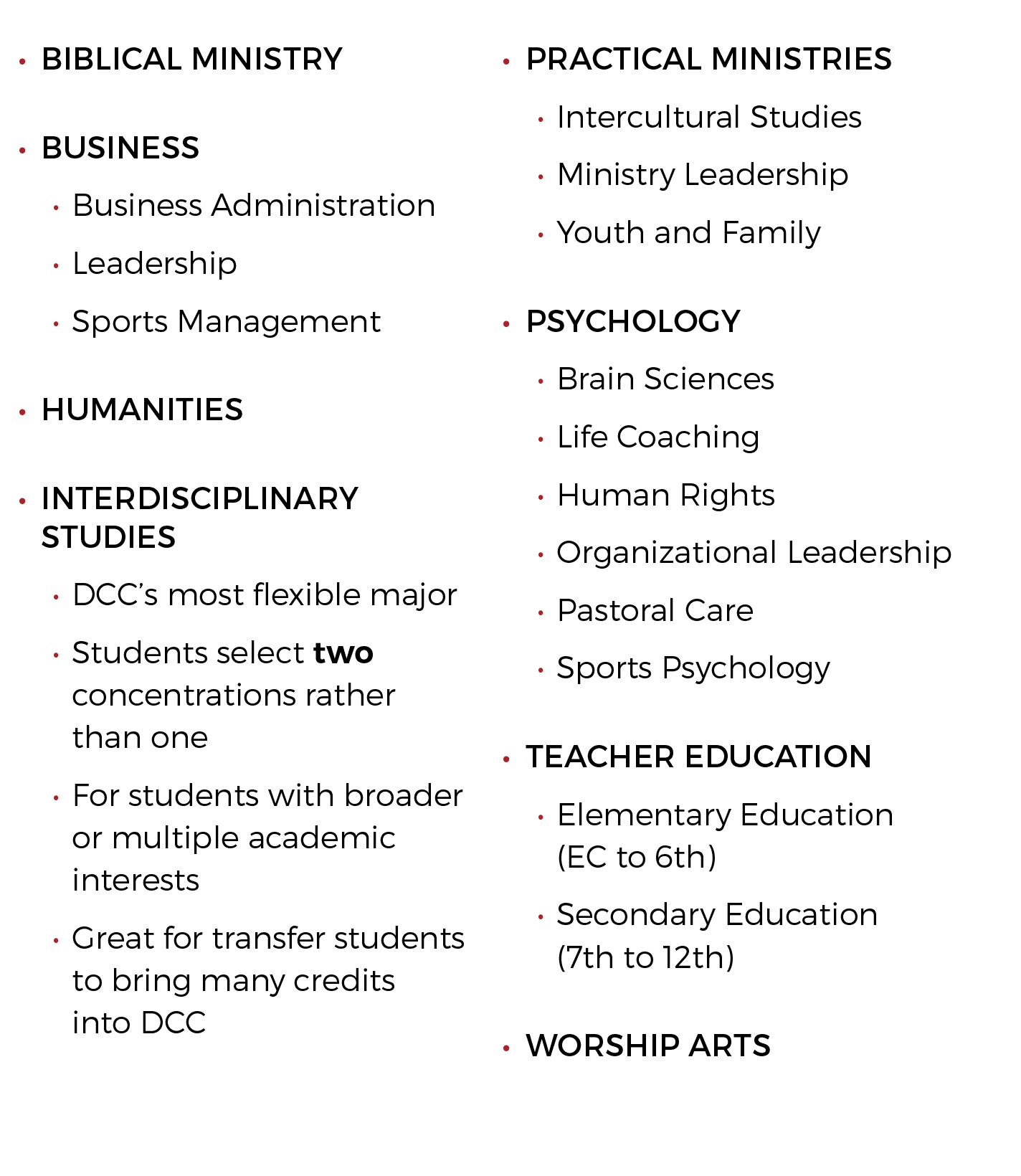 You can be a person of influence wherever you go, whatever you do. At DCC you will be given the opportunities to develop into a leader.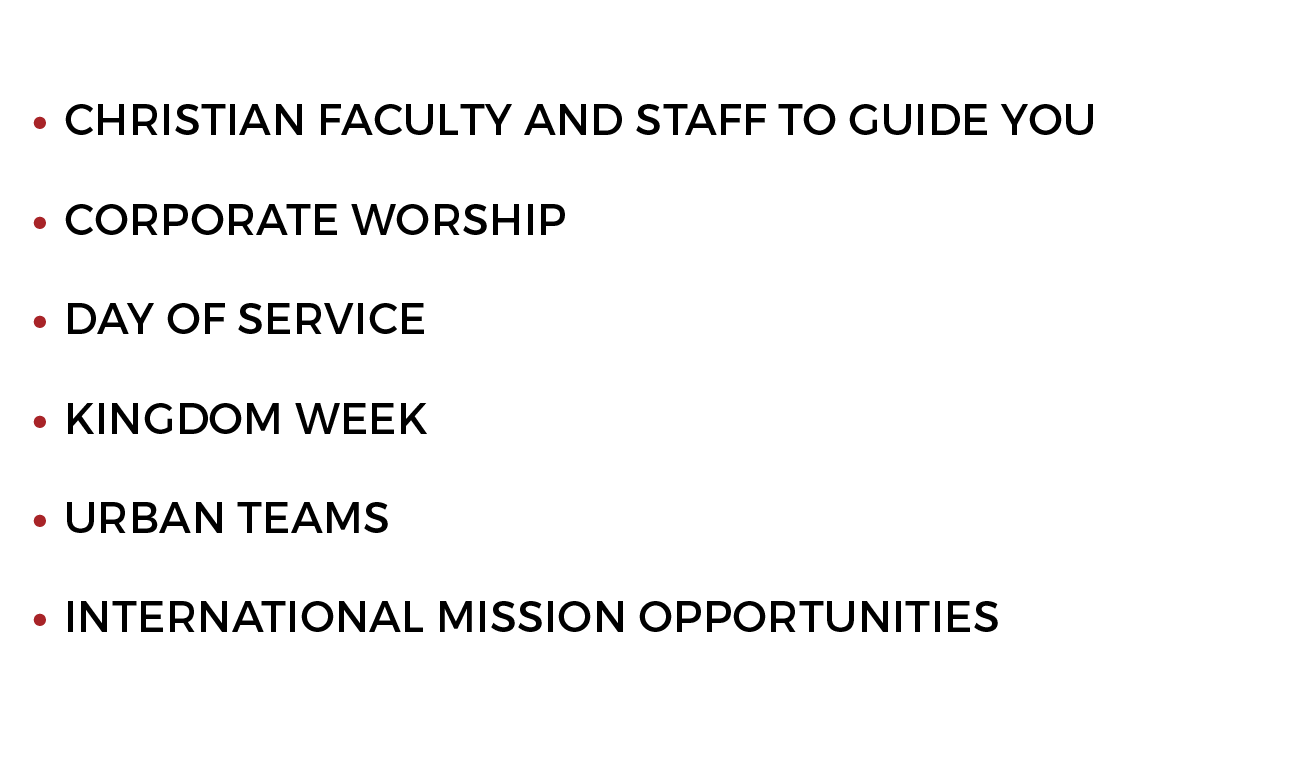 There are many opportunities for students to participate in student life at Dallas Christian College. From student government, to ministry teams, to athletics, DCC has something for you.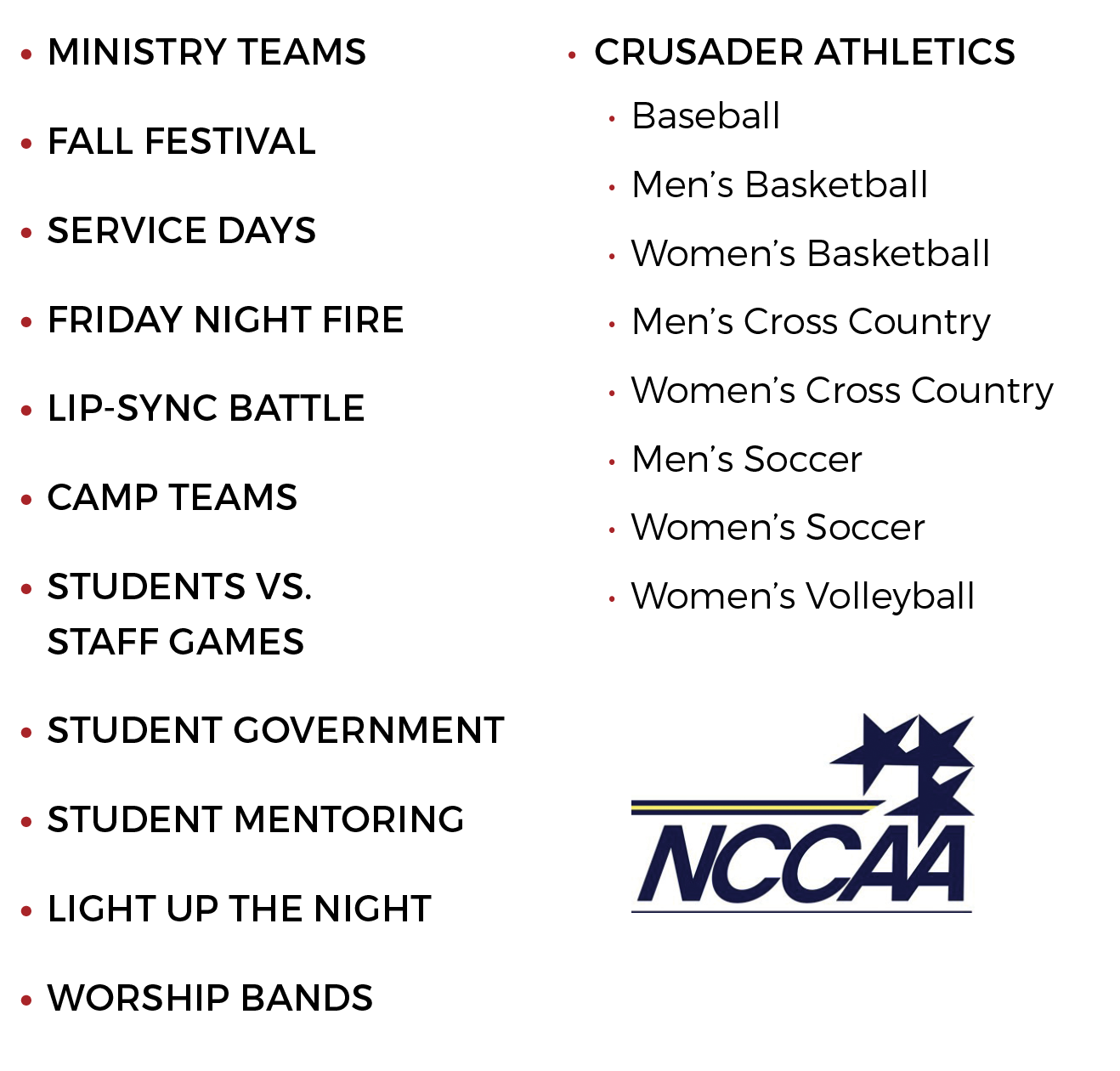 MENTORSHIP AND NETWORKING
This unique program allows students to receive and provide mentorship – both internally and externally – every year at Dallas Christian. Community leaders pour into students' lives, resulting in personal and professional development.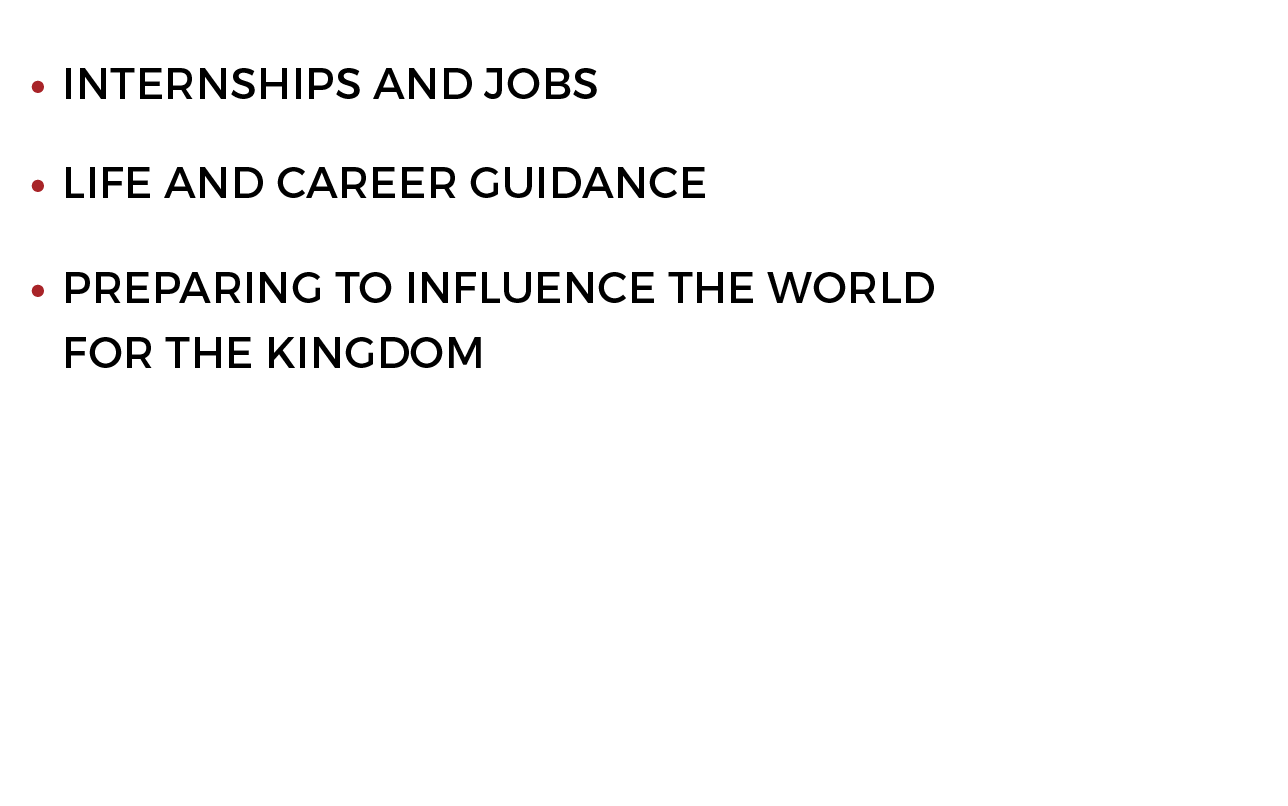 Nationally, students who earn a bachelor's degree earn twice as much as those with no degree and their unemployment rate
is cut in half.

 
An investment in a college like Dallas Christian is a good decision for your future!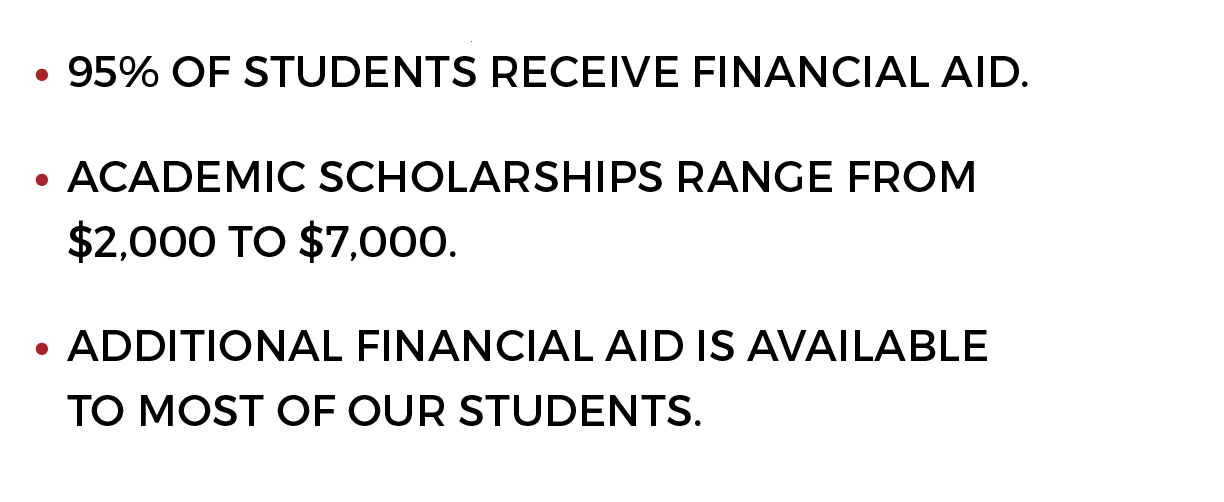 At Dallas Christian College, you will live in the heart of an international city while enjoying the benefits of living in a quiet corner of a major metroplex.