Part Time
Applications have closed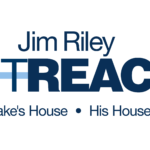 Website Jim Riley Outreach
Transitional Housing for Homeless Youth
Who We are
Jim Riley Outreach is a non-profit transitional living program located in Plano, Texas. We provide transitional housing for youth between the ages of 18-25 that have aged out of foster care or that have become homeless for other reasons. We help them transition into adulthood, while imparting the love of Christ. We are presently looking for a live-in residential manager for Blake's House (our home for young women). If you believe yourself to be a good fit, please submit a cover letter detailing how you are qualified and why you're interested in working with us at Blake's House.
Details
The position is a part time, 20-25 hour per week position. It is a live-in multifaceted leadership position which requires skills in several different areas. The house manager works in collaboration with the director to foster a family-like environment and to ensure rules and policies are being followed. The house manager serves as a positive role model to residents and provides support as needed. We ask individuals in this position to make a year long commitment. Due to nature of position, we are accepting only female applicants.
Compensation
The compensation package for this position is $1,500 a month. This includes a room and board allotment of $700. Blake's House will automatically deduct the expenses, and a monetary amount of $800 will be given each month. The position will include two weeks paid vacation per year.
Hours
As previously mentioned, the position requires 20-25 on duty hours a week. The position consists of mostly evening hours, but has some flexibility.
Qualifications
1. High School Diploma (working towards college degree, or college degree preferred).
2. Past ministry/non profit experience preferred, but not required.
2. Basic knowledge of life skills (how to thoroughly clean, cook healthy meals, practice self-care etc) and a willingness to model healthy habits.
3. Personality traits of empathy and consideration as well as a team player attitude.
4. Past leadership experience.
5. Able to keep program and resident information confidential.
Peer Counseling Duties
1. House Managers are expected to build a rapport with each of their residents through their daily interactions.
2. Be open and available for residents to come to you with any issues they may be facing and to give the resident the necessary help they need.
Programming Duties
1. Actively work to develop a sense of unity and camaraderie that will allow residents to have fun together and to learn from each other.
2. Spend time with the girls doing your regular routine, running errands, cooking, hanging around the house, etc.
3. Complete weekly chore and encourage residents to do the same.
4. Meet weekly with the Director to provide feedback regarding resident interaction and progress.
5. Encourage resident-involvement in social/recreational/community service programs.
6. Dispense medication as needed.
7. Complete daily chore checks.
8. Maintain supply sheet and inform director when items are low and needing replenishment.
Enforcement Duties
1. Enforce rules and policies and communicate any violations to the Director.
2. Serve as role model for residents by abiding all Blake's House rules and federal, state, and city laws.