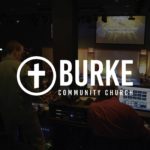 Website Burke Community Church
Job Description:
Burke Community Church is a non-denominational church located just 12 miles outside of Washington, D.C. in a suburb called Burke, VA. The church is led by Senior Pastor Dr. Marty Baker, who has been in this role for 12 years. Attendance currently runs around 2,200 each week. Currently, the church offers three Sunday services, 8:00am, 9:30am and 11:00am, all of which are identical.
The church is seeking the right candidate to take over as the new Worship Pastor to oversee the entire worship ministry and department. The right candidate will have a deep personal life in Christ and the character and capacity that align with the church's overall mission and vision. Below are the qualifications and responsibilities Froot Group and the church have identified for this role:
KEY RESPONSIBILITIES:
Oversee and lead the worship services and all music ministries of BCC.
Lead the BCC Worship Department staff, providing performance reviews and feedback.
Develop a process to regularly identify and utilize new volunteers in the church's worship ministry.
Shepherd, train, manage, and care for the volunteer worship teams.
Develop an annual worship ministry budget and be able to work within that budget.
Oversee the church's worship tech ministry, including the Tech Director.
Attend all church staff meetings and retreats.
Have creative meetings with the Senior Pastor to plan and execute the worship services.
Work with the Worship Associate to coordinate with student ministries to help develop and execute excellent age-appropriate worship services.
Professionally develop Worship Associate and key worship department staff.
Oversee the maintenance of all musical instruments owned by the church.
QUALIFICATIONS:
A lifestyle congruent with the biblical requirements for leaders (1 Tim. 3:1-13; 2 Tim. 2; Titus 1:5- 9).
A calling to pastoral ministry.
Significant skill as a vocalist and instrumentalist.
Current in worship styles and sensitive to generational tastes.
High knowledge and understanding of music theory.
Experience leading and managing large teams.
Familiarity with Ableton music production software.
Understanding of set design, lighting, and sound.
EducationA minimum bachelor's degree required in relative field.
ExperienceAt least three to five years of experience in leading worship teams in similar ministry size preferred.
Reports to: Senior Pastor
For more information, view the full church profile at frootgroup.com/burke
To apply, email your resume to Meggan at mjacobus@frootgroup.com.