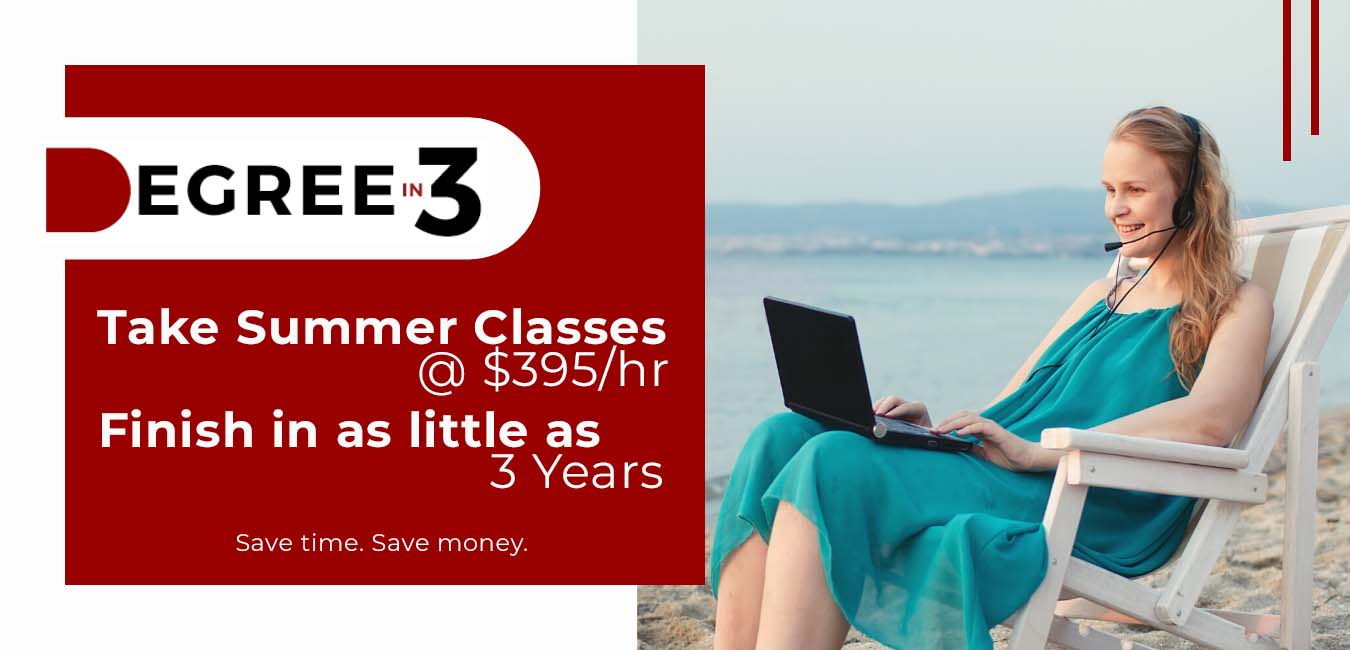 Reach your
future faster.
Traditional undergraduate students can earn a bachelor's degree in three years or fewer.
DCC|Online students can graduate in as little as fifteen months.
At $395/hr. you save money while finishing faster.
All courses are online to fit your schedule so you can use your summer to graduate sooner.
Summer Schedule Coming Soon!
Select from a variety of online courses in your degree track.
Choose your hours
The more courses you take, the faster you finish.
Graduate early
Use your summer to get your degree sooner
Summer Courses
Schedule coming soon! 
Contact
Traditional Undergraduate Students
Reach out to your Advisor or Financial Aid Office
 Prospective Students
Office of Admissions, 214-453-8155
admissions@dallas.edu
DCC|

Online Students

Anthony Brewer, Director of Admissions

abrewer@dallas.edu