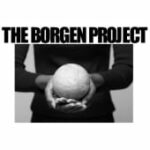 Website borgenproject The Borgen Project
Non-Profit Advocating at the political level to end poverty.
From CNN to The Huffington Post, the world is talking about the innovative movement that is downsizing global poverty. The Borgen Project believes that leaders of the most powerful nation on earth should be doing more to address global poverty. The national campaign is working to make poverty a focus of U.S. foreign policy.
Location Nationwide (Telecommute Volunteer Role Salary)
Unpaid
Duration 6-months
Hours 4-6 hours per week
Start Date New programs begin every month, you choose the month you wish to start
You don't need to be a lobbyist to help influence foreign policy. As a Regional Director, you'll serve as a Borgen Project Ambassador in your city – mobilizing your friends, family and colleagues to contact Congress in support of key poverty reduction legislation.
Key Responsibilities:
• Meet with local congressional leaders and lobby for legislation that improves living conditions for the world's poor. • Mobilize people in your community to contact their congressional leaders to support poverty reduction legislation. • Manage and implement fundraising campaigns. • Build a network of people engaged in the cause. • Serve as The Borgen Project's ambassador in your city.
Qualifications: • Basic understanding of U.S. Politics and international development. • Highly organized with the ability to prioritize multiple functions and tasks while managing their work time efficiently. • Strong team player that loves to bring new ideas to the table. • Ability to demonstrate frequent independent judgment with decisiveness. • Excellent overall communication skills oral, written, presentation.
How to Apply To apply, send your resume to hr@borgenproject.org
We respond to every applicant within 14 days. Please check your spam folder for our emails and if nothing has been received, please email us at hr@borgenproject.org