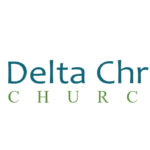 Website Delta Christian Church
Delta Christian Church (DCC) is seeking to fill an Associate Pastor position with an emphasis in Youth Ministry (Youth Pastor). This position is approximately 30 hrs/wk with the potential of an increase in hours and salary. The Youth Pastor will be responsible for High School and Middle school programs to include, but not limited to weekly Youth Group meetings, camps/trips, and activities. This individual must love kids, love Jesus, and strive to connect the two while empowering families to do the same. The Youth Pastor will work closely with the Children's and Family Pastor in a partnership to create bridges between the ministries making it seamless and painless for students and families to graduate from one ministry to the other. This individual will occasionally prepare and share a Sunday morning message with the church family (approximately once per quarter).
DCC is a 100 year-old, multi-aged, growing (ave. 150/wk), non-Denominational, nonconforming, independent Christian church located in small-town Western Colorado emphasizing ministry to children and youth.
Qualifications:
The Youth Pastor will have a love for God and a personal relationship with Him, a love for students and the desire to create lasting relationships with them, and a heart to share the Gospel message and fulfill the Great Commission. This individual will be responsible for submitting and maintaining an annual ministry budget. Because relationships are important, participation in local school and community events are also important.
Minimum Qualifications:
• Spiritual maturity
• Agree to the Delta Christian Church's theology and beliefs
• At least 2 years in Youth Ministry
• A strong commitment to a team-approach in ministry
• Strong oral and written communication skills
• An interactive approach to teaching
• Self-motivated
• Enjoy being active in all that our community has to offer
• Good Sense of Humor
Preferred Qualifications:
• Bachelor's Degree in Biblical school or other non-traditional training.
• Be musically talented with the ability to coach the Youth Worship team
• Proficient with technology and music equipment
Salary: $26,865
Please send letter of introduction with contact information, resume, and professional references to dcc_pastor@yahoo.com as attachments, not within the body of the email.