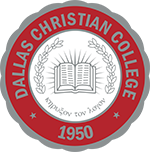 FOR IMMEDIATE RELEASE: June 28, 2016
DCC Welcomes New Assistant Athletic Director
DALLAS, Tx- Titan Chijioke, 2012 graduate of Dallas Christian College, has been hired as the Assistant Athletic Director and the Women's Head Basketball Coach.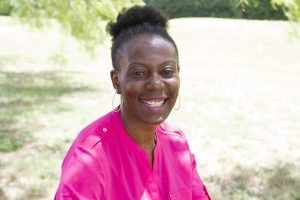 "I am so excited to see Coach Chijioke take on the role of Assistant Athletic Director. DCC is making some strategic changes so that our Athletic Department better serves the mission of the college, so that in turn the college can better support our student athletes.  With her heart for students and her passion for God's kingdom, Titan will play a key role in this new chapter in our athletic program," said Eric Hinton, Dean of Students.
About her new position, Coach Titan Chijioke added: "I am super excited to work at Dallas Christian College. I went to school here and it's such a blessing to be back where I graduated from and to be able to mentor and influence students.
Coach Chijioke is from Nigeria and came to Dallas Christian College as an international student in 2008. She completed her undergraduate degree in business and Bible from DCC in 2012 and went on to complete her master's in business administration from Dallas Baptist University in 2015.
Coach Chijioke has served in various capacities at DCC over the last couple of years, first as the athletics manager in 2010 and became the assistant coach of women's basketball in 2014. Since January 2016, Coach Chijioke also taught various courses as an adjunct instructor for the Business Department.
For more information about DCC Athletics contact Eric Hinton at ehinton@dallas.edu or (214) 453-8149.
###
The mission of Dallas Christian College is to educate and mentor students to be people of influence, under God's influence, for a life of influence.
Public Relations Contact:
Matthew Meeks
VP for Communications
mmeeks@dallas.edu
(214) 453-8161