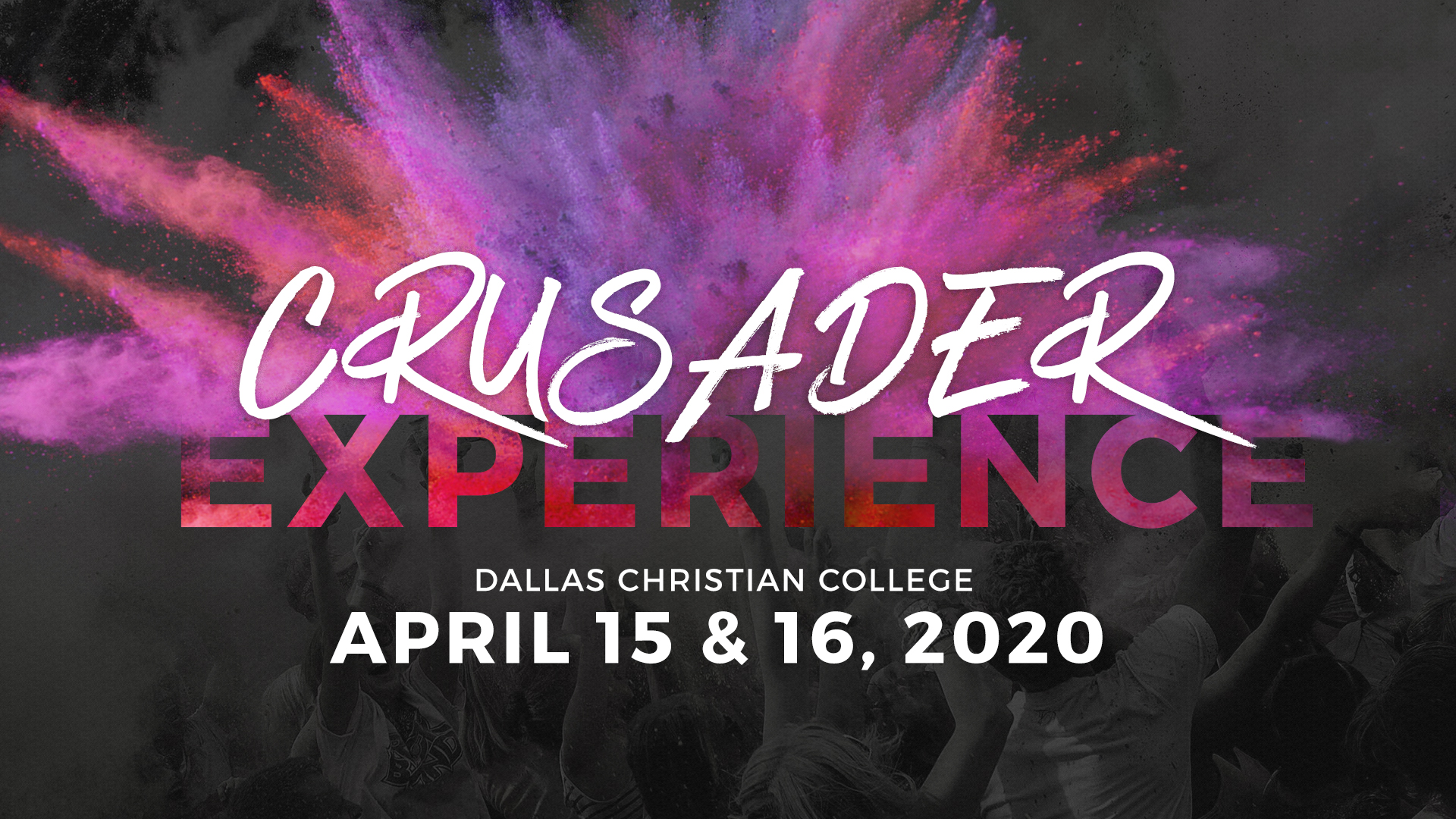 You are invited!
Come to Crusader Experience on April 15-16 at DCC! This fun and informative two-day event is for high school and transfer students who want to check out our campus, experience campus life, and learn more about our academic and athletic programs. Feel free to invite your friends. We are incredibly excited to see you here!
Register by filling out the form below or call (214) 453-8155 with questions.
Wednesday, April 15
6:30PM 

Arrival *

7:30PM Welcome & Devotion*
8:00PM 

CRUSADER SOCIAL

9:00PM Color War
9:30PM DISMISS TO RESIDENT HALLS
* Parents are welcome
Thursday, April 16
8:45AM

Breakfast 

9:00AM

MEET PRESIDENT SMITH

9:10AM

MEET ADMISSIONS TEAM

9:30AM ATTEND A CLASS
11:00AM

Chapel *

12:00PM 

Lunch & DCC STUDENT PANEL

1:00PM

Campus Tours

2:00PM END OF EVENT / OPTIONAL MEETING WITH COACHES OR ADMISSIONS COUNSELOR
*Parents are welcome
* We have made arrangements for parents/guardians to stay at the Wyndham Garden Dallas North Hotel at the rate of $65 per night. The address to the hotel is 2645 Lyndon B Johnson Fwy. Dallas , TX 75234. The hotel number is (972)243-3363. Just let them know you're attending Crusader Experience at Dallas Christian College and would like the DCC rate.