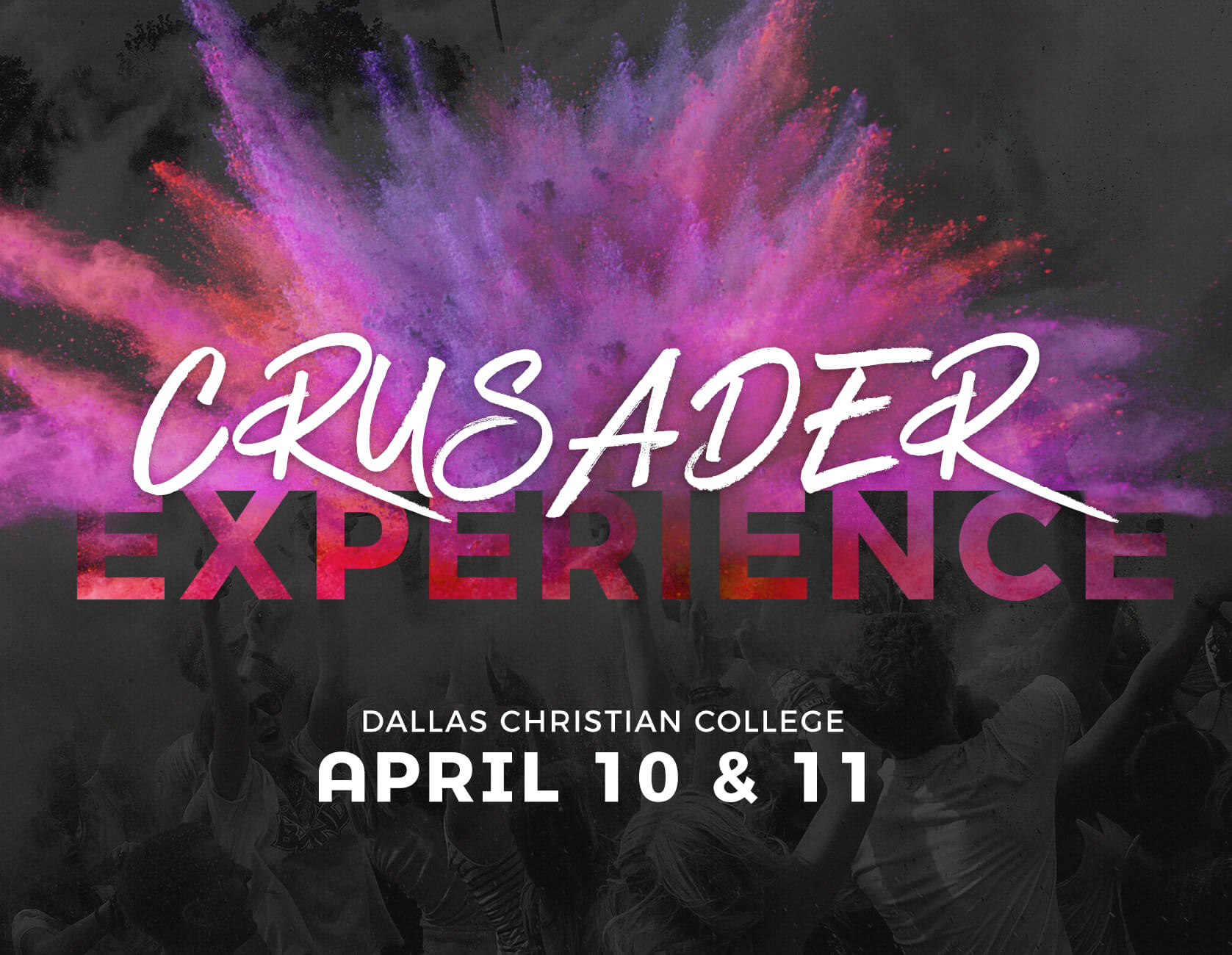 This event is for high school students and includes an overnight stay in our campus housing, a free
t shirt, and three delicious meals. We will share with you information about our application process, give you a tour of campus, and open our classes for you to observe. While on our campus, you will have the chance to learn more about DCC and learn what life is like as a student at Dallas Christian College.
Wednesday, April 11
7:00-7:30PM 

Arrival *

7:30-8:00PM Welcome & Devotion
8:00-9:15PM 

Games & Hanging out

9:15-10:00PM Color War
10:00PM Chill with your Hosts
11:30PM In Dorms
* Parents are welcome
Thursday, April 12
8:45-9:20AM

Breakfast with Prof's/ Late Registration

9:30-10:15AM

Class With Dr. Lyndsey Neal (Abnormal Psychology) *

10:15-11:00AM

Admissions Information Session *

11:00-11:50AM

Chapel *

12:00-12:45PM 

Lunch with the President * 

12:45-1:30PM

Campus Tours & Depart *
*Parents are welcome
* We have made arrangements for parents/guardians to stay at the Wyndham Garden Dallas North Hotel at the rate of $65 per night. The address to the hotel is 2645 Lyndon B Johnson Fwy. Dallas , TX 75234. The hotel number is (972)243-3363. Just let them know you're attending Crusader Experience at Dallas Christian College and would like the DCC rate.